Guangzhou Aokewei assists Guangdong Yixin Charity Foundation to carry out visits to students
---
Visit to the launching ceremony of student assistance activities
On July 13, 2019, the third service team of Guangdong Yixin Charity Foundation carried out the "Take off New China, Join Hands to Love Children"-the 2019 Zhaoqing City "Caring Parents Hand in Hand with Children in Distress Alliance" visit to aid students.
Activities were carried out in Luodong, Yulao, He'erkou, Dayukou, Duping, Nanfeng, Jinzhuang, Deqing, and Fengkai in Zhaoqing City. They brought home visits and greetings to students from poor families in various regions. , In-depth understanding of the students' family situation, mainly for local orphans and poor students to provide key assistance.
Mr. Xu and his entourage took a group photo with some family members of poor students
At 6 o'clock in the morning on the 13th, a group of 12 people, including Chairman Xu Lian and General Manager Yang Bo of Guangzhou Ocovey, followed the third service team of the Provincial Yixin Charity Foundation and went to some impoverished counties in Zhaoqing City to carry out love-aid visits.
As the founding captain of the third service team, the chairman of Okowish has been active and personally involved for more than ten years, and has led the entire Okowey to carry out public welfare activities. Under the leadership of Mr. Xu, a group of 12 volunteers from Okowi was divided into two groups. They visited the poor households listed as poor children's families in Fengkai and Deqing counties respectively to gain in-depth understanding of the actual difficulties of the children in need, and provide follow-up assistance. Targeted assistance.
Despite the scorching heat and the scorching sun, volunteers drove deep into the remote mountainous areas to visit the children in need. For every family, Okowi volunteers and Yixin Charity visitor carefully checked the housing situation and living environment of poor children's families.
During the inquiries, Mr. Xu and Mr. Yang greeted the elderly cordially, talked with the children in an intimate manner, asked in detail about the family's living conditions, learned about the children's family, life and learning, etc., and ensured that the status of each impoverished child was verified. The actual situation allows every grant of aid to the poor students who really need help.
During the visit, the volunteers found that the difficulty of some children's family situation made people feel sad, and at the same time, they were deeply moved by the children's strong optimism! Volunteers comforted and encouraged children to overcome difficulties, study hard, and use knowledge to change lives and lives.
The family environment of some poor children during this visit
After the end of the love student visit activity, Chairman Okowish called on more social organizations and caring people to extend a helping hand to care for the poor children and take the lead in donating money. Volunteers from Okowi also actively donate, hoping to do their part to allow more poor students to study, help them grow up healthily, and progress to become talents. I hope that the love and education activities can be carried out in a long-term, so that love can not stop.
When it comes to charity, Chairman Xu believes that people have different abilities, but good deeds must be consistent and persistent. On the road to charity, he has been doing his best to influence a group of people around him, and he has also implemented the charity culture of charity in his business, so that employees can have great love in their hearts.
QR code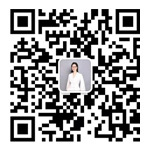 WeChat

Add: No.19, Yongfeng Road, Yongshan village, Shiqi, Panyu District, Guangzhou
