OEM SERVICE
Two Testing Laboratories
IQC conducts sampling inspection of raw materials in strict accordance with GB2828.1-2003 standard, sets up two comprehensive laboratories, and introduces professional experimental equipment and experimental talents.From raw materials to finished products, from screws to wire, from movement to finished products, from low temperature to high temperature, from drop to transport, and so on, all dimensional strict inspection.Through the life, performance and use of the environment of three categories of detection, each product from the structure of parts or from the performance of excellence, the detection of qualified before storage.

02
Design Artworks
(e.g. Sticker, Manual, Color Box, Carton)
04
Make Promotion Materials
( e.g. Video, Catalogue)
05
Provide
Registration File
06
Recommend Shipping Forwarder
ODM PROCESS
★★★★★
In order to improve product quality and productivity, the company regularly provides theoretical and practical training for employees.At the same time, the ISO13485 quality management system developed by TUV of Germany was introduced, and the production and quality control processes were strictly in accordance with international standards.

QR code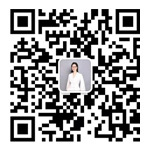 WeChat

Add: No.19, Yongfeng Road, Yongshan village, Shiqi, Panyu District, Guangzhou
