Partner
A company store that deals in medical equipment, or a company store that deals in health care products.

Health management model
Have economic strength, willing to accept my company's business philosophy, and market management, and willing to cooperate with the...

Brand awareness
Have the brand consciousness, and is willing to accept the diversification series product management, and has the investment...

Adapt to the new trend of the market
Enterprising, willing to adapt to new market trends and new ideas

Development strategy and brand effect
Can consciously maintain the company's image, support the company's development strategy and brand effect

Open up the market
Have the ability to explore the market and understand the brand.
Brand image:
Standardized and systematic brand image support
Marketing mode:
Full support with advanced marketing mode
support:
Systematic support for enterprise management and employee integrated marketing training
Supply and distribution:
A large number of product supply and distribution support
Franchise fee support:
Follow up new product supply free agency fee and franchise fee support
Year end recognition:
Perfect excellent agents and franchisees for year-end recognition;
Protection of interests:
All agents and franchisees support the protection of regional interests.
Investment return guarantee
1. Obtain the exclusive right of operation in the designated area to protect the interests of investors.
2. Comprehensive investment profit analysis and investment recovery budget to minimize the risk.
3. Increasing brand image and customer satisfaction.
4. Excellent innovation and R & D capabilities, advanced brand management philosophy, scientific modern management technology, innovative design of excellence, national unified image design.
5. Excellent product quality, complete product categories.


If the distributor has the following problems in operation, we guarantee to reply within 24 hours: Product quality problems, sales problems, promotion problems, advertising problems
Franchise Hotline:
020-84790445;020-84790479
E-mail:akw003@aokewei.com
QR code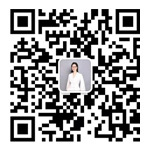 WeChat

Add: No.19, Yongfeng Road, Yongshan village, Shiqi, Panyu District, Guangzhou
