2021-new bureau
We do not forget our original intentions, and move forward together! Starting from the "core", with the hydrogen series independent research and development and production of electrolytic cells as the core, it will show new achievements at a new starting point and win the starting advantage of high-quality development in the hydrogen field of hydrogen life.
2020-set sail
In the past 20 years, Okowi has ushered in a great leap from creation, development to gradual improvement. With the rise of the Internet era, companies have developed online and offline e-commerce services in accordance with the current international market conditions and are standing in a brand new posture. In the international health industry
2019-take off
Obtained the "High-tech Enterprise" issued by Guangdong Science and Technology Bureau and the first national intellectual property system certification. Precipitation, which embodies the constant purpose of Okewei's technological innovation to drive enterprise development
2017-Housewarming
On May 26, the company ushered in the relocation of the company and moved to the 20,000-square-meter modern independent industrial park in Shiji, Panyu, which opened a new era of Okovy and embarked on a journey of honor.
2013-Leap
Actively implement the strategic policy of "grasping the big and letting go of the small", drastically, breaking through the spy changes, and recasting the new glory of the enterprise
2010-innovation
10 years in the health industry, with the soft power of independent research and development, and gradually leap from OEM to ODM to build its own high-quality brand
QR code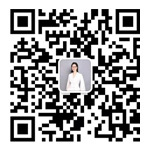 WeChat

Add: No.19, Yongfeng Road, Yongshan village, Shiqi, Panyu District, Guangzhou
