Alcovey joins hands with partners to fight the epidemic together
---
2020 is a special year. In the face of the current severe situation of the prevention and control of the new coronavirus pneumonia epidemic, we earnestly implement the national decision and deployment, care for employees, care about society, and regard epidemic prevention and control as the most important work at present , Resolutely help win the fight against the epidemic.
One heart and one mind
In order to support front-line medical staff in fighting the epidemic and allowing Wuhan compatriots to quickly tide over the difficulties, Okewei has proactively assumed corporate responsibilities. Since the outbreak of the epidemic, Okewei has worked with partners to donate emergency and scarce supplies to Xiaochang County, Hubei several times; in prevention and control The epidemic has entered a critical and important moment. On March 2nd, Okowi Chairman Xu Lian and General Manager Yang Bo once again led Okowi's middle-level representatives to donate 10 tons of 84 disinfectant to the worst-hit area in Wuhan, Hubei for the battle.
On February 25, Aukewel and Yixin Charity Fund donated 300 sets of protective clothing to Hubei Xiaochang First People's Hospital
It is difficult for one party and all parties to support this "epidemic". We feel the speed and strength of the country, and the determination of the whole country to fight the epidemic together. It has witnessed the true feeling of concerted efforts among the people of the country and the long-term cooperation of Aukewel Corporate responsibility and love of partners; On March 2, Mattwei Huaqi Group donated materials, 20,000 pairs of surgical gloves and 10,000 surgical masks to Hubei Xiaochang First People's Hospital.
On February 25, Akcomino Technology Co., Ltd. donated daily supplies to Xiaochang County, Hubei; 300 bags of sesame oil sticky rice, 25 boxes of Xiwang corn germ oil, 70 boxes of Vinda super tough 130 pumping paper, medium salt refined salt (iodized ) 100 boxes, 60 boxes of Aikang collagen small molecule peptides, 10 Aikang high-potential health devices, and 2 boxes of Aikang pine pollen.
Pay attention to the epidemic, protect everyone; fight the epidemic together, overcome difficulties, support the front line, and it is urgent; obey the requirements of national policies, do a good job of protection, and resume work safely. To win the epidemic, we will give our little strength to everyone; fight for everyone Those on the frontline of the fight against the epidemic pay tribute to the fact that the epidemic will eventually pass and spring is about to come. All members of Aokewei work together to overcome the difficulties together, to help partners, health, and society!
QR code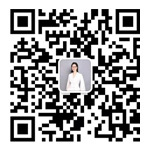 WeChat

Add: No.19, Yongfeng Road, Yongshan village, Shiqi, Panyu District, Guangzhou
