portable H2 gas inhalation Hydrogen Generator
ABS-XQ-120B portable H2 gas inhalation ● Portable, small size, and lightweight, easy carry that can be used vehicle ● Under pressure design, hydrogen diffuser can produce hydrogen water(1400~1700ppb in 5mins); ● The water tank capacity is 500ml to help heat dissipation, the honeycomb design extends the service life . ● 6 intelligent reminder functions pass to the drop test. ● 2 patents, Certificate (CE, FCC)
Inquiry
Product Details
PRODUCT VIDEO SHOW

PRODUCT HIGH LIGHT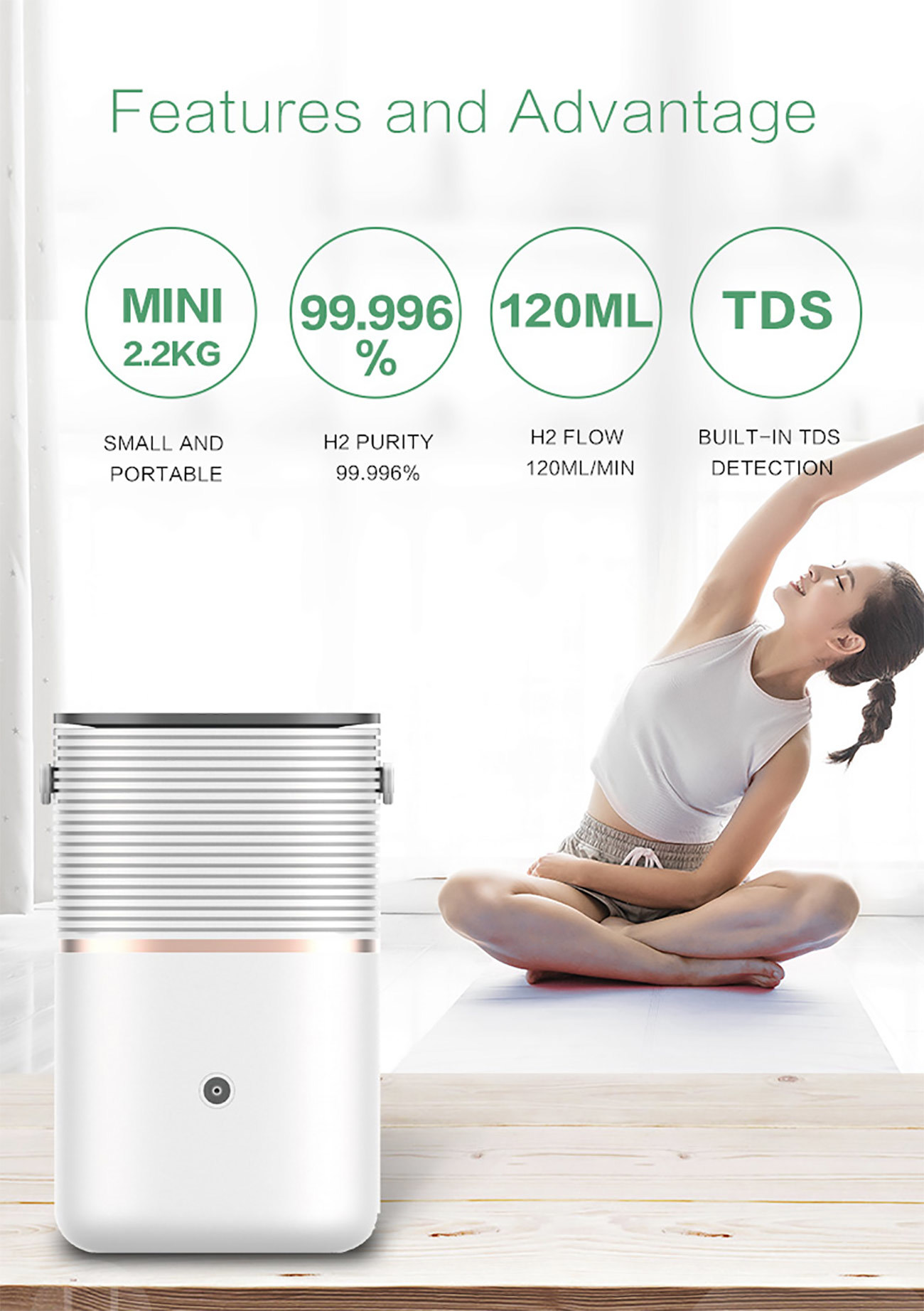 Certified

AUKEWEL brand Hydrogen water generator is with CE, FCC certificate.

SAFE & LATEST TECHNOLOGY

Two chamber 7-Layers system with Platinum PEM ( proton exchanging membrane ) and Platinum Titanium electrode.

INCOMPARABLE PERFORMANCE
Hydrogen Flow: 120ML/Min


Purity: >99.99 % Hydrogen gas

3HRS: MAXIMUM 8HRS Continued use
PRODUCT DESCRIPTION - portable H2 gas inhalation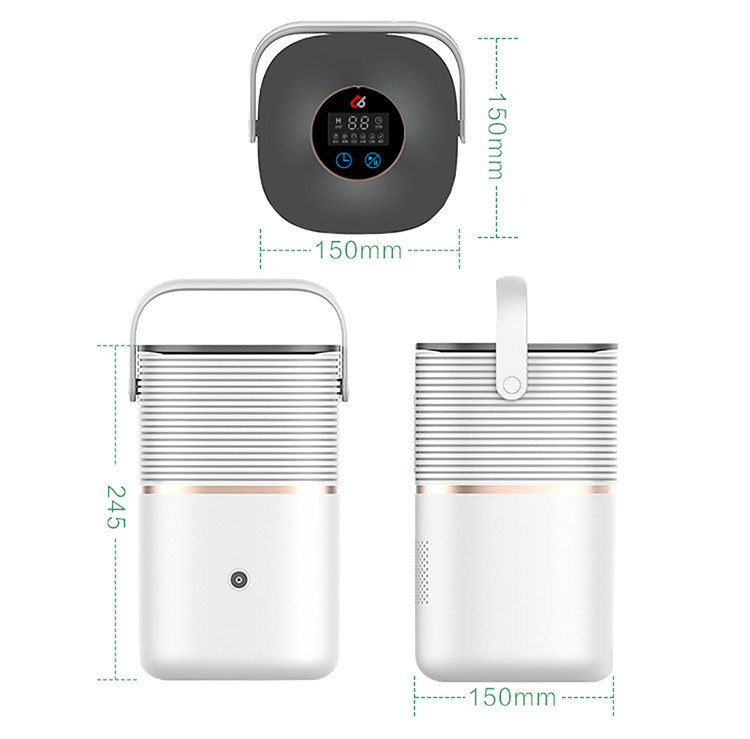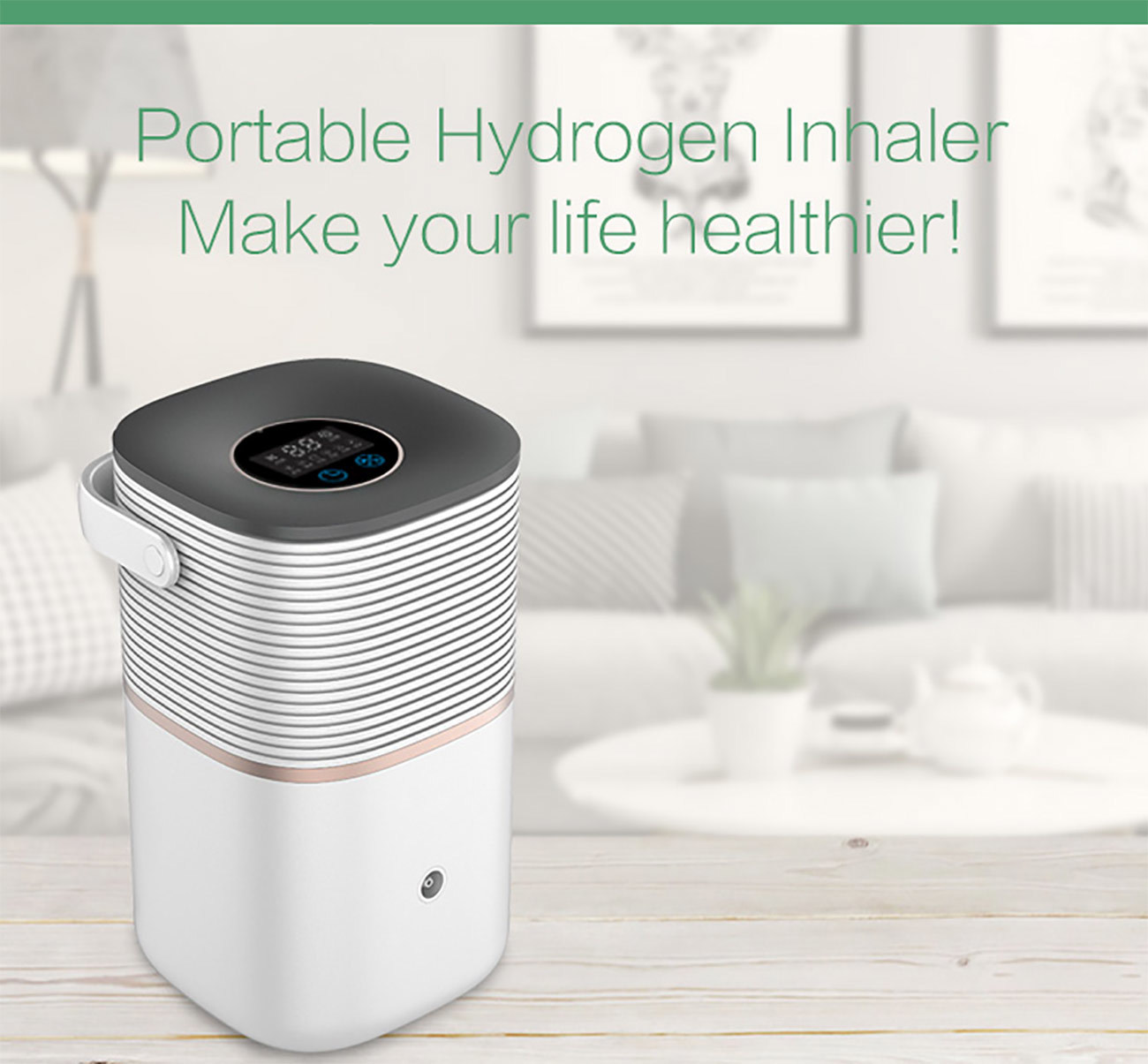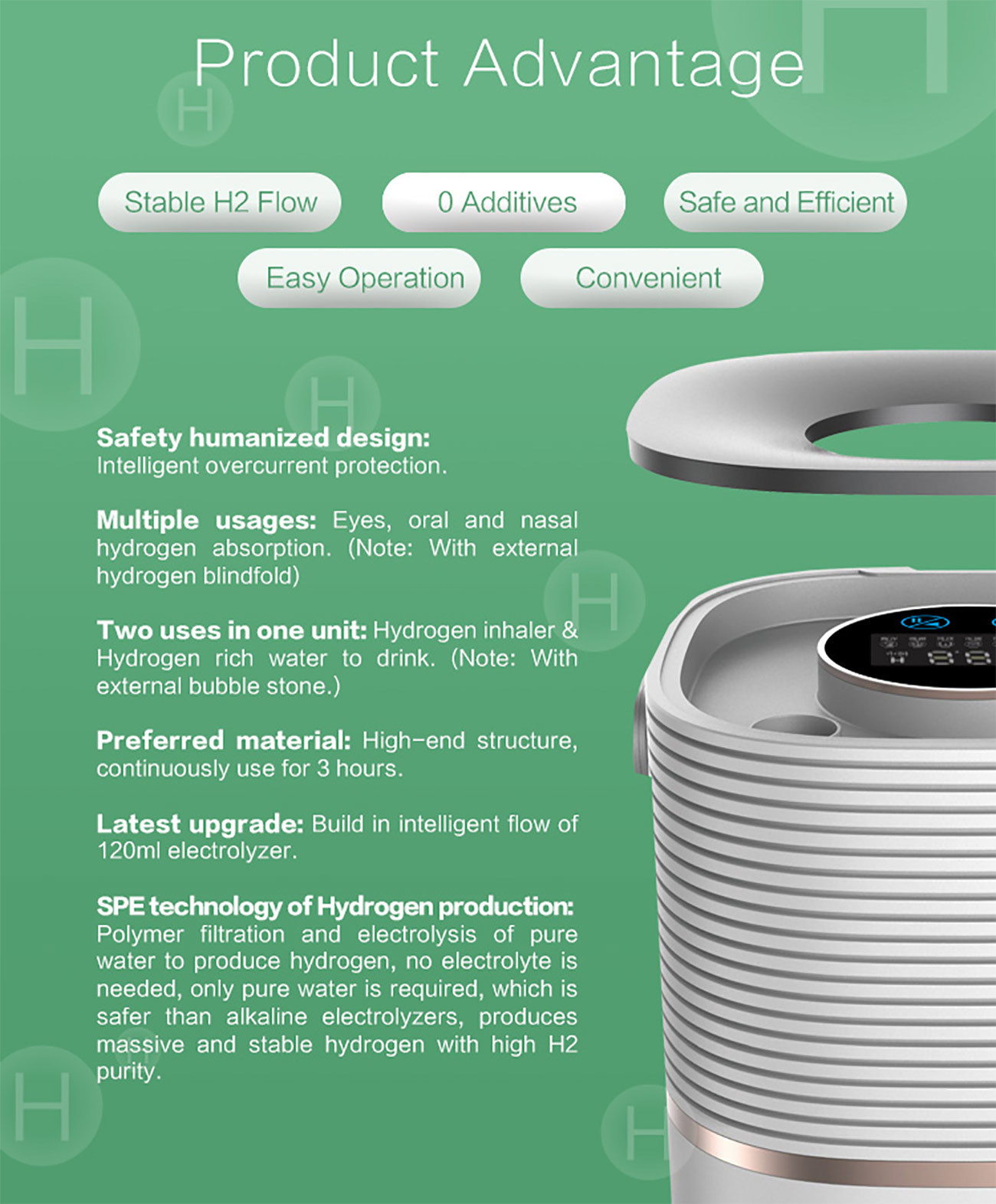 | | | | |
| --- | --- | --- | --- |
| Model No. | ABS-XQ-120B | Water Tank Capacity | 800ml |
| Name | Portable Hydrogen Inhalation Machine | Power | 100/220V±10% 50Hz--60Hz |
| Function | Breathing Machine ; Improve Health in Many Body Parts; More details is request ,pls call us | Power consumption | 80W |
| Advantage | Fashionable Design /Portable/ In Car Use is Available /Day & Nigh Mode | Certificate Approved | CE FCC |
| Hydrogen purity | 99.996% | Brand | AUKEWEL /ANBOS |
| Hydrogen flow(Per Channel) | 120ML/Min(H2) | OEM | Available(MOQ 1000PCS) |
| Output Channel | 1 *H2 | ODM | Available(Negotiable) |
| Tech | SPE+PEM | Lead Time | 1-100pcs,7 Days; Above 100pcs, 30Days |
| Continued Service Time | 3-6Hrs Maxium(6 Levels) | Color | white |
| Materials | Alumium Body + ABS Lid/Platinum/PEM Membrane(Dupont USA) | Inhalation Machine Net weight | 2.2Kg |
| Warranty | 1 year | Inhalation Machine Size | 150*150*245mm |
| Input Pure Water | Deionized water (>2M) or distilled water or RO water | Pack | 4 Pcs/carton; 10kg/Ctn;435*435*355mm |
| Model No. | ABS-XQ-120B | Water Tank Capacity | 500ml |
WHAT IS EXACT 6 SAFE FUNCTION IN AUKEWEL HYDROGEN INHATION?
In order to offer 100% safe during use,AUKEWEL makes a speical 7 alarm function,i.e, low water/ overheat/over pressure/unbalance/TDS water quality Testing/Maintenance Remind.
Inhalation for healthy and without any safe worry.

TDS water quality testing function is built into the water tank to monitor water quality in the tank in real time.

Unbalance alarm design , built-in overheating , over-voltage , over-current multiple protection device , the instrument is intelligent and safe.

Built-in water filter to reduce water TDS value, increase device service life.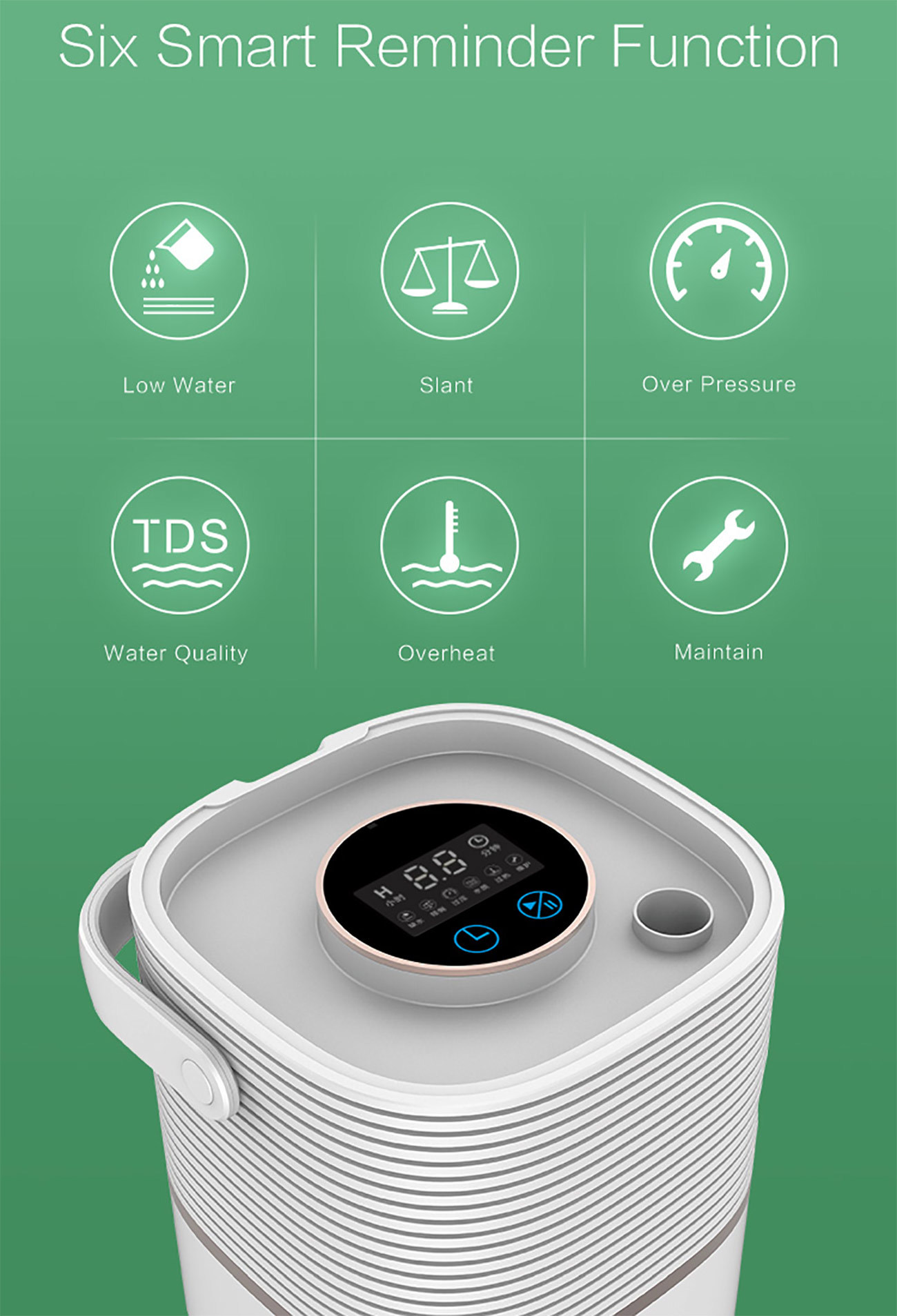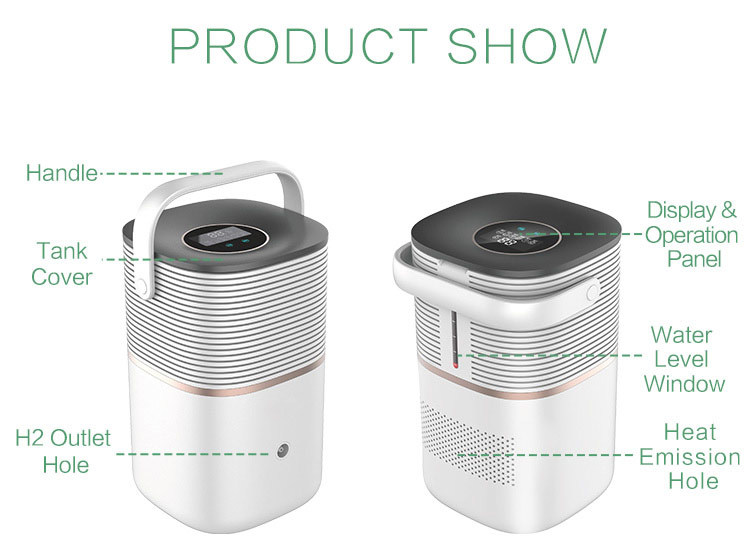 What is Unique Feature of ABS-XQ-120B?
ABS-XQ-120B is a super Convenient of Portable hydrogen inhalation machine with 120ml /Min and 6 Hrs Maximium Use time , is much longer than average in market(Others are 1 Hr Maxium).

ABS-XQ-120B Portable Inhalation Machine can be used during driving car, which is unique !

The Cost of ABS-FQ-120B is nearly half price of ABS-XQ-01.
PRODUCT TECH
ADVANCED TECHNOLOGY

AUKEWEL is Using PEM/SPE Tec for electrolysis, our inhalation machine makes 99.996% pure mulecular hydrogen.

Simply attach a cannula and you can breath in pure H2 & O2

Newly Designed hydrogen oxygen inhalation machine is state of the art in its field.

It uses the latest technology from DUPONT USA, which means significant

Progresss in efficiency, and promises a longer durability of the system.

Dupont's original breakthrough was the PEM/SPE.

GREAT METERIAL

Platinum Titanium Electrode, Platinum SPE PEM

Aluminium Body is more durable on life.

Aluminium Body is more modern design and high class design

NIGH MODE INDICATOR

Night Mode is such kind and care of you in evening use,No affect on sleep quality.

PRODUCT CERTIFICATE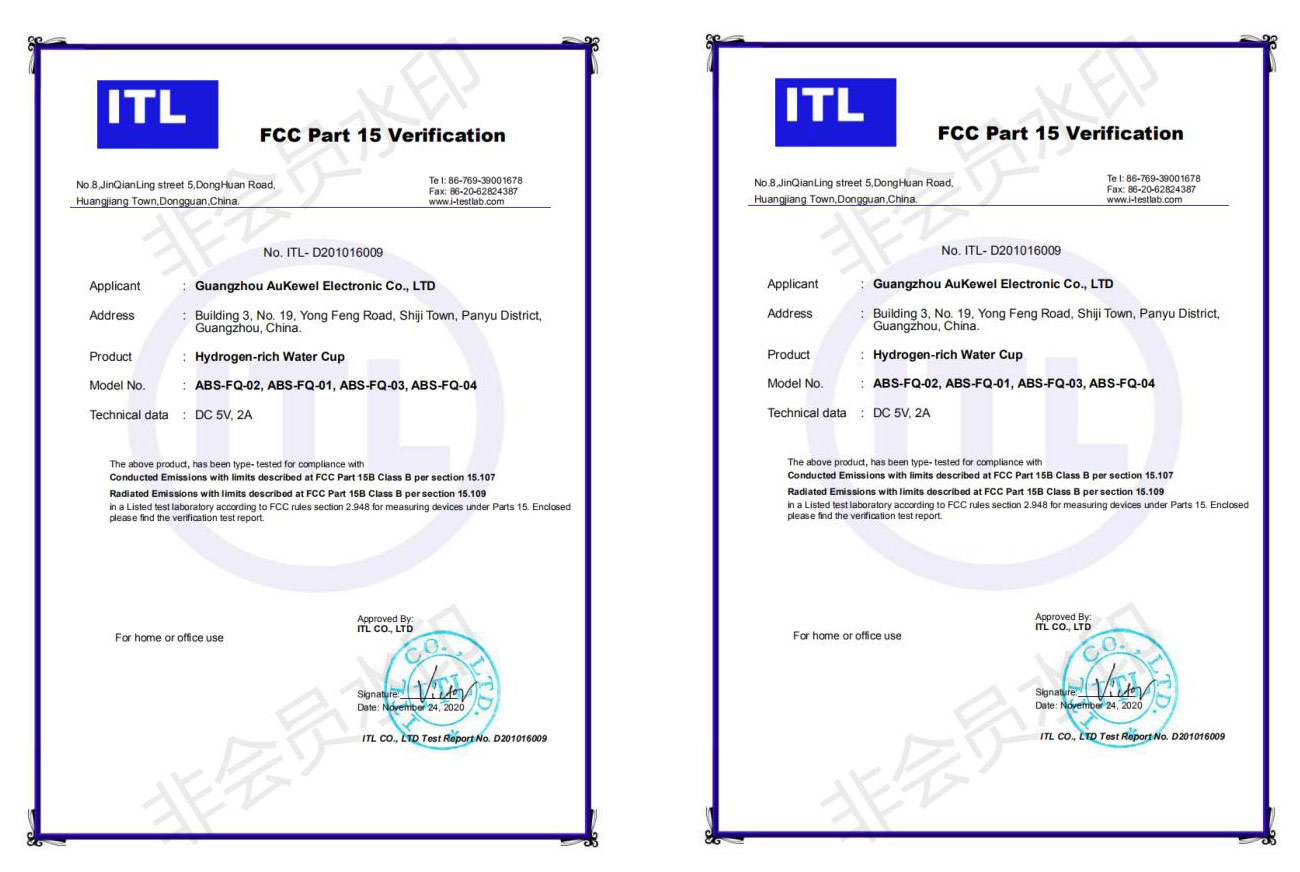 .
WHY NEED IT &WHO NEED IT?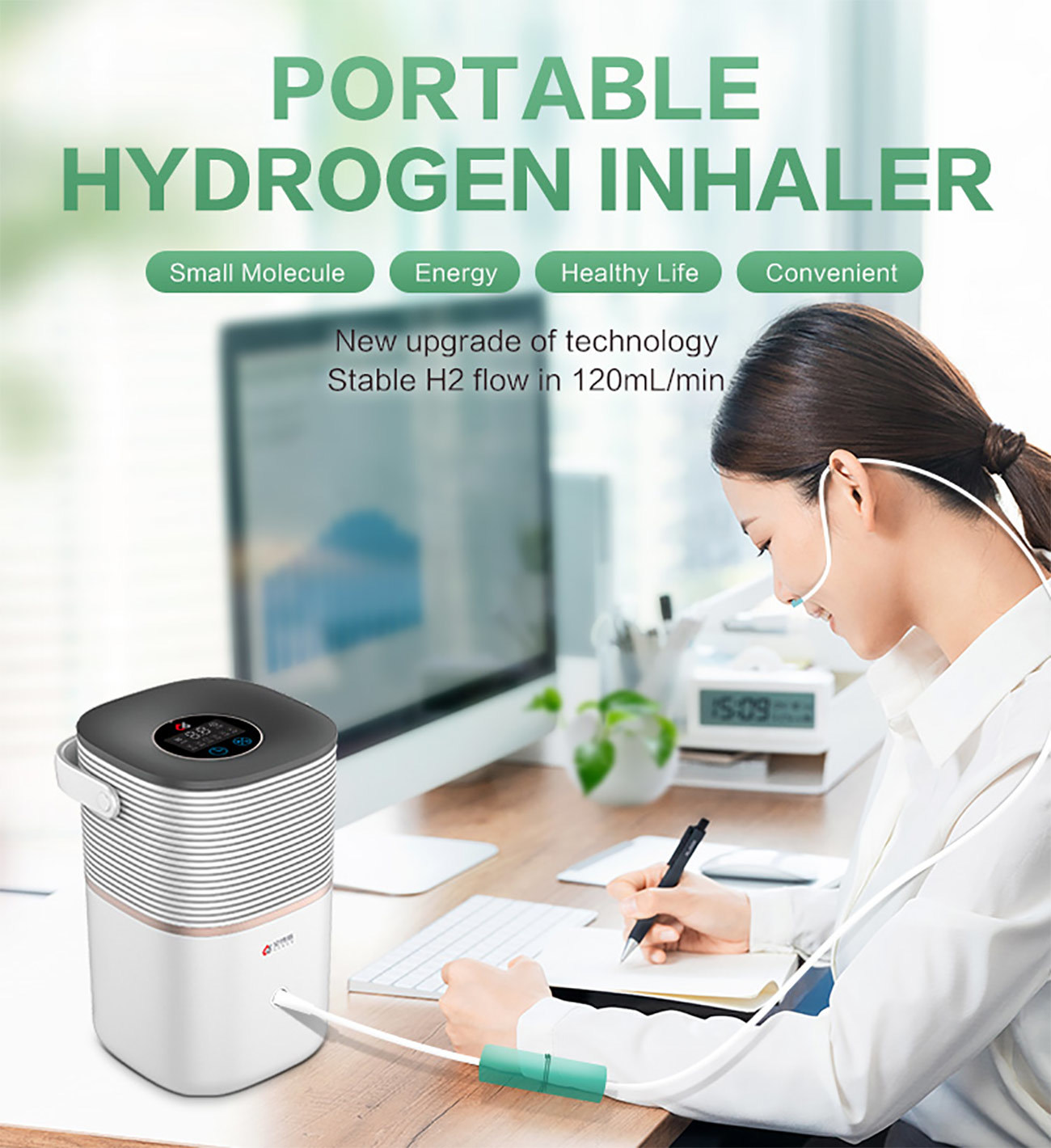 BENEFIT

Reduce Oxidative damage and inflammation damage in disease.

Reduce apoptosis and prevent abnormal angiogenesis.

Enhance human immune function and improve prognosis.

Remove malignant free radicals and nitrite anions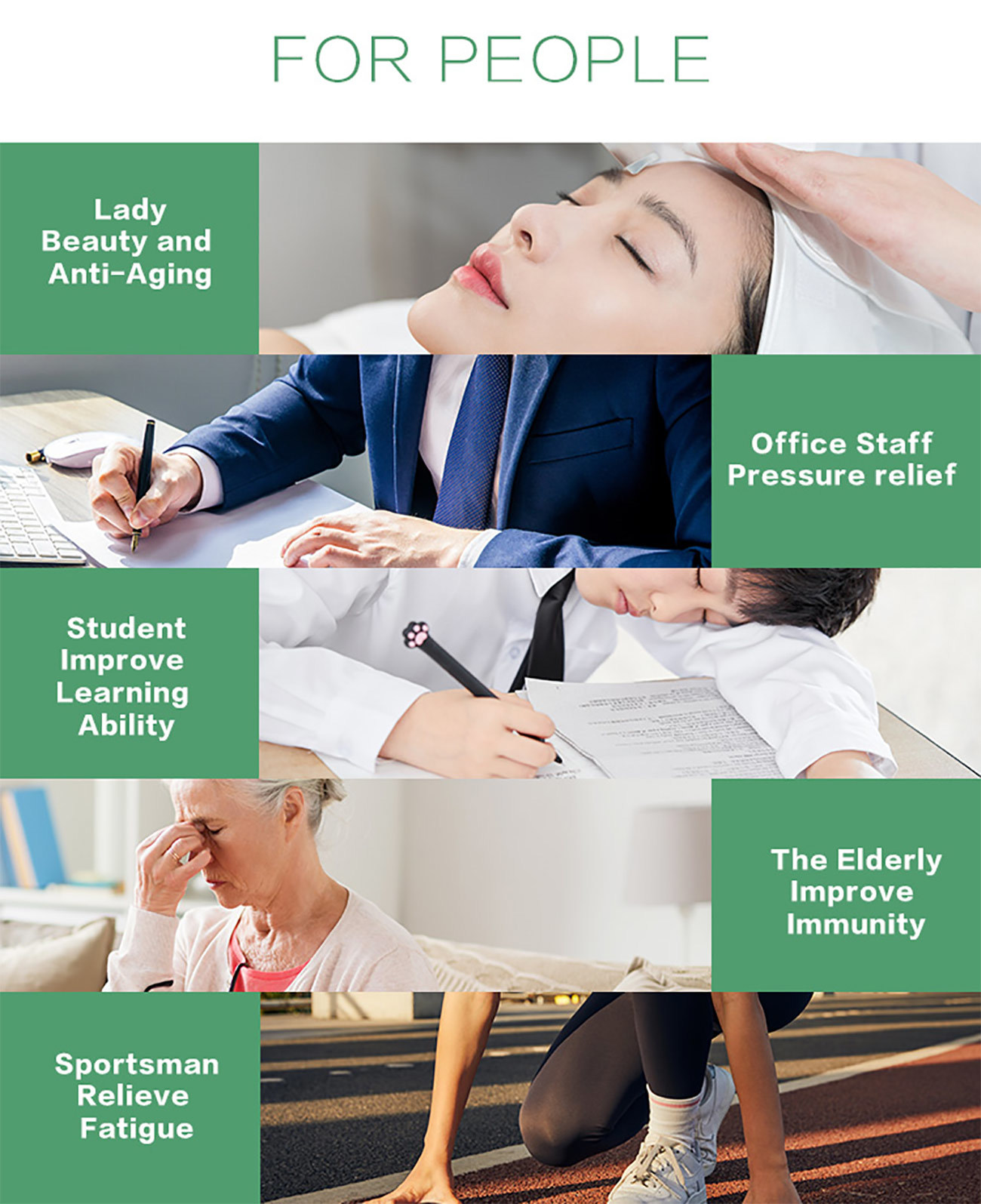 SUITABLE FOR

The whole family ,special Sleep Less, Inflammation, Indigestion, Sport lover, elder, Office work
COMPANY PROFILE

About AUKEWEL In 2000, AUKEWEL starts its journey from EMS Tens. Now it has grown to be the leading health care device manufacture in China, Committed to "EFFECTIVE" product for human health is main idea of Design, Manufacture. we produce and sell mainly physical Therapy device and home electronics , focusing on (1) Hydrogen such as hydrogen inhaler, oxygen hydrogen inhaler, hydrogen water bottle, hydrogen water dispenser ,And (2) Wearable Massage such as Shoulder Massage, Foot Massage, Waist Massage(all under R&D) ,Massage Gun. And (3) Sleep Improving Products such as Infrared Mattress,High EMS, And (4) Losing Weight plus improving Sub-health Products such as Body vertical Vibration series, And (5) diabetes therapy , And (6) Pain Relief such as muscle Simulator named TENS , Infrared Lamp , Ultrasound Equipment and Multi Function Electronic Massage and (7)Disinfection liquid maker , total 7 type, 35 models.

We are a High -Tech enterprise with well-developed R&D team and numbers of patents in our products and certificate with ROHS, CE,TUV ISO 13485, ISO9001,FCC, FDA,CMDCAS, Medical CE. We Precipitate the mature physical therepy technology of products such as electrotherapy, magnetic therapy, light therapy, ultrasound, infrared.

Throughout these years, AUKEWEL has been working endlessly to expand our international markets. By the end of 2020, AUKEWEL has completed 50+ real global market. Our innovative design, cutting edge of technology, careful craftsmanship, and responsive service have been greatly recognized by the end users, our dealers and project partners worldwide. If you want to know more details, please send us an inquiry and we will contact you in 1 working days.
MORE DETAIL
MORE DETAIL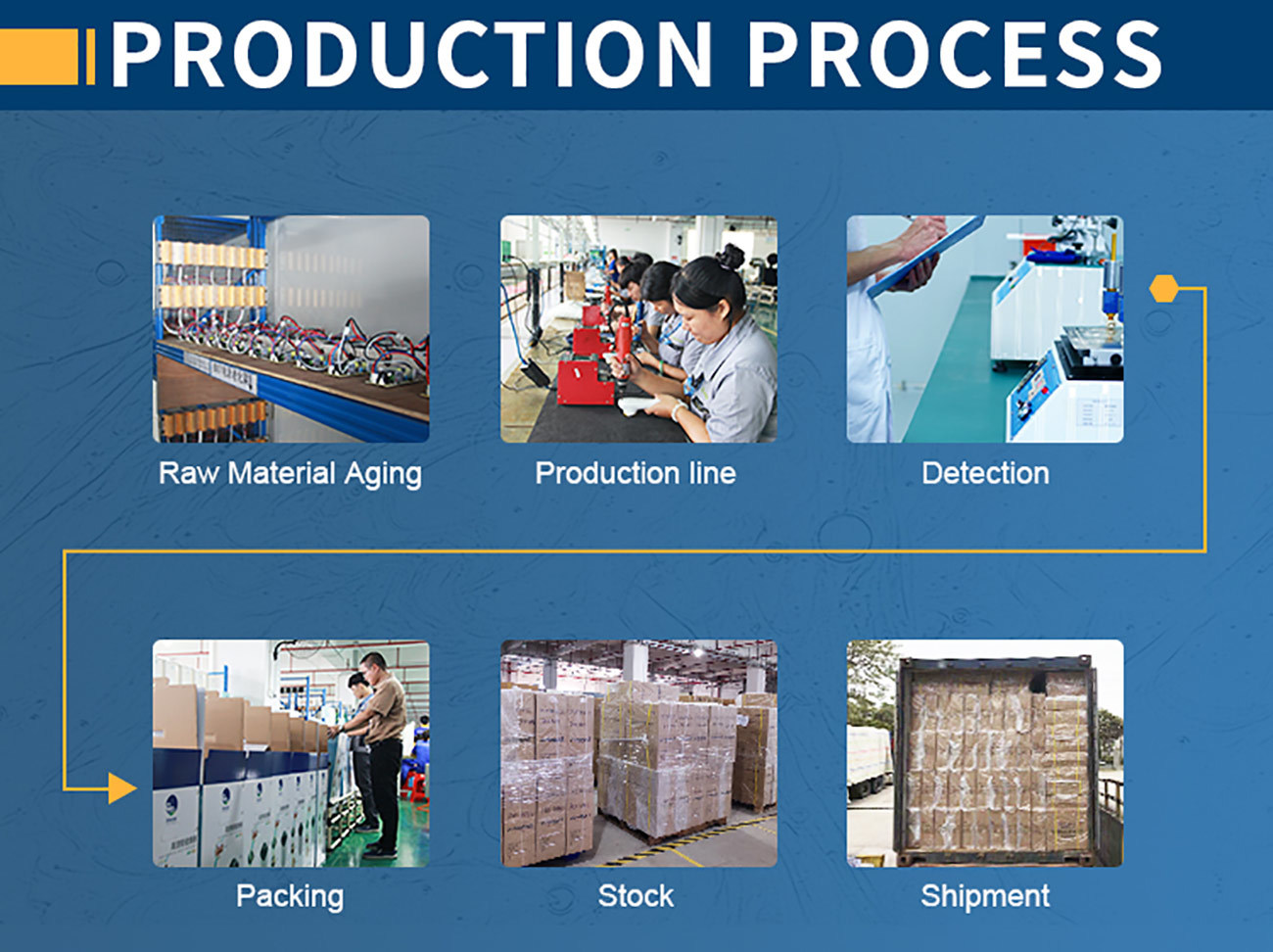 MORE DETAIL(2)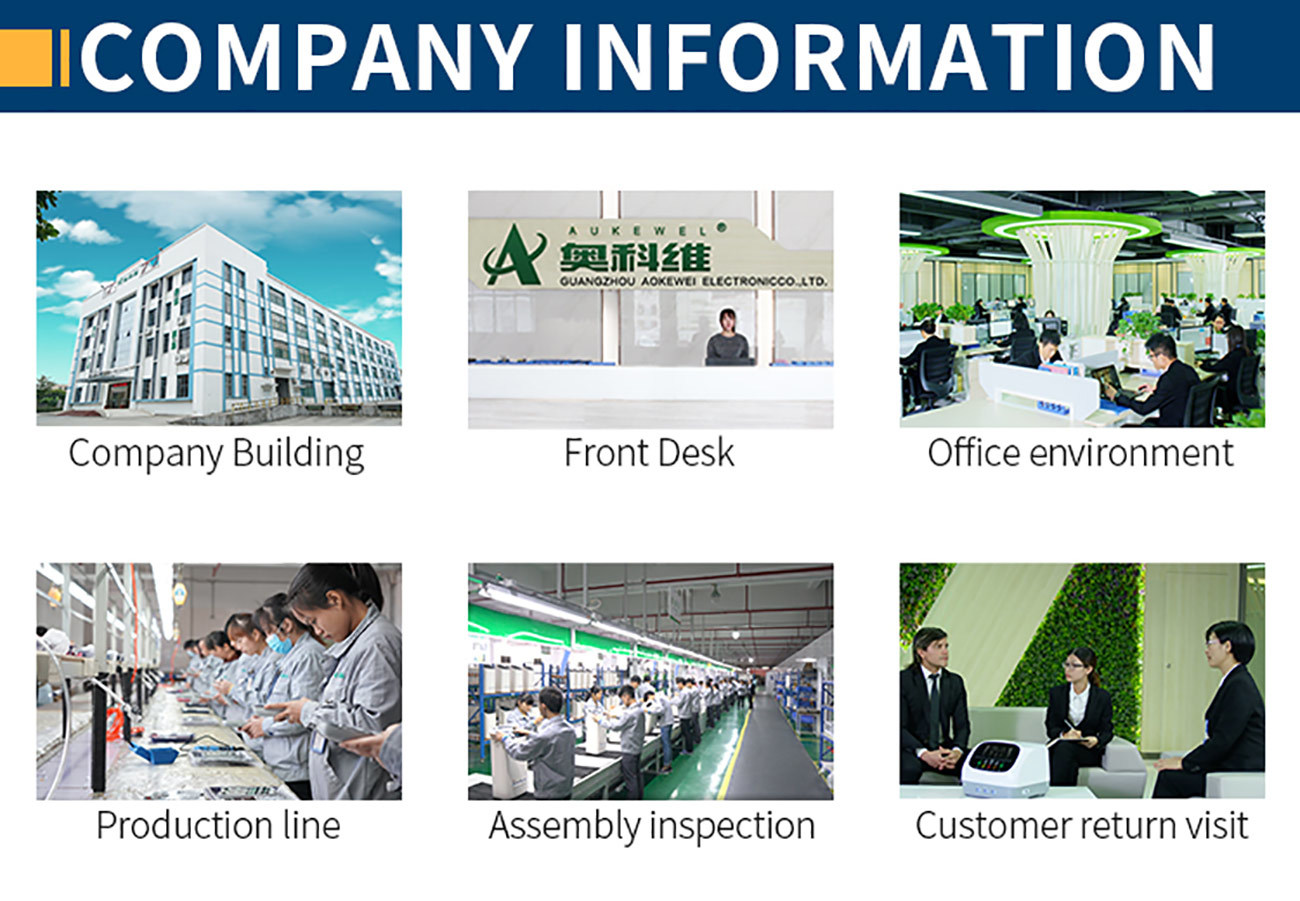 MORE DETAIL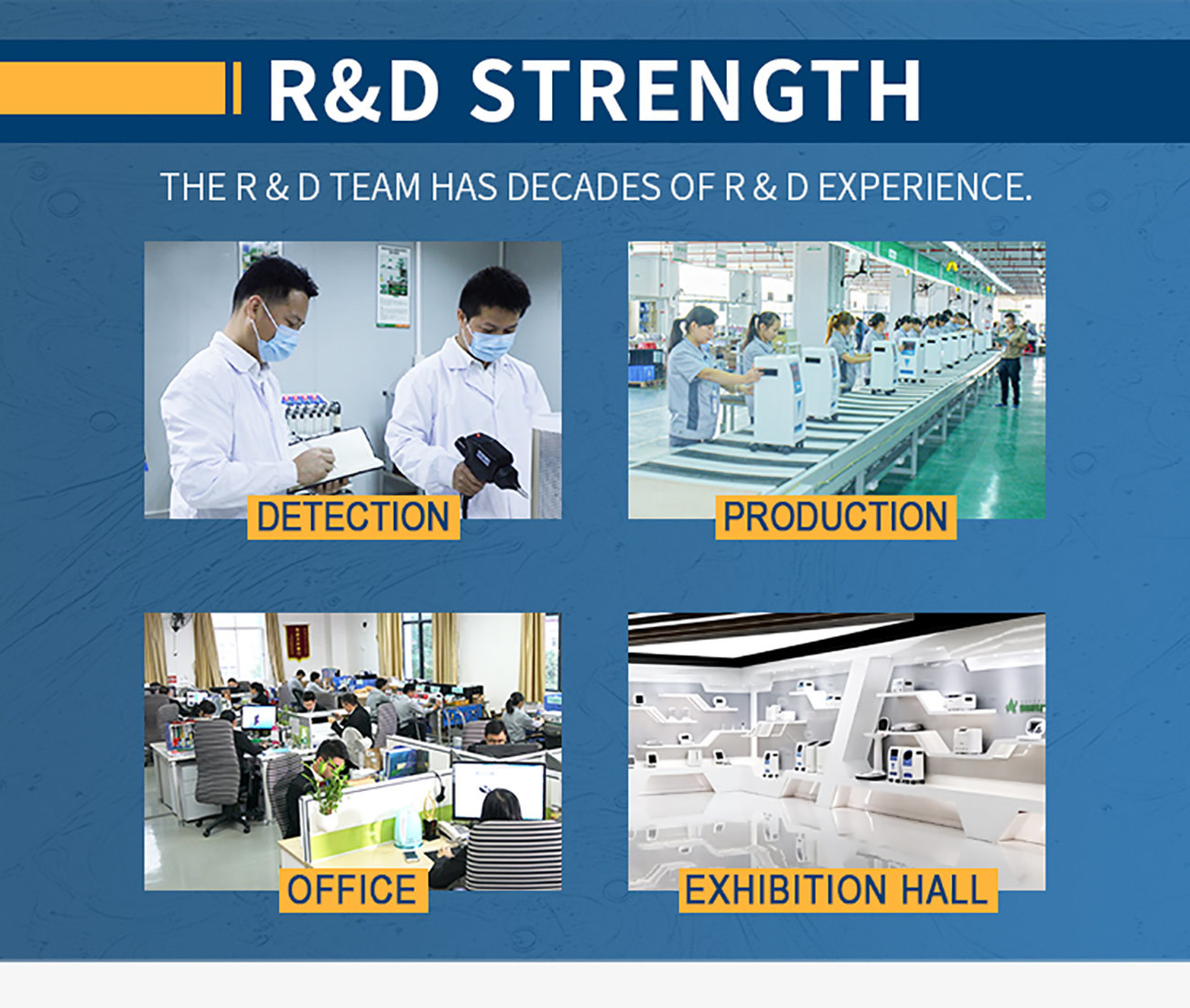 EXHIBITION& FAIR

We attend China import &Export Fair for 40times, 20years since 2000.
We attend International Exhibitions since 2010.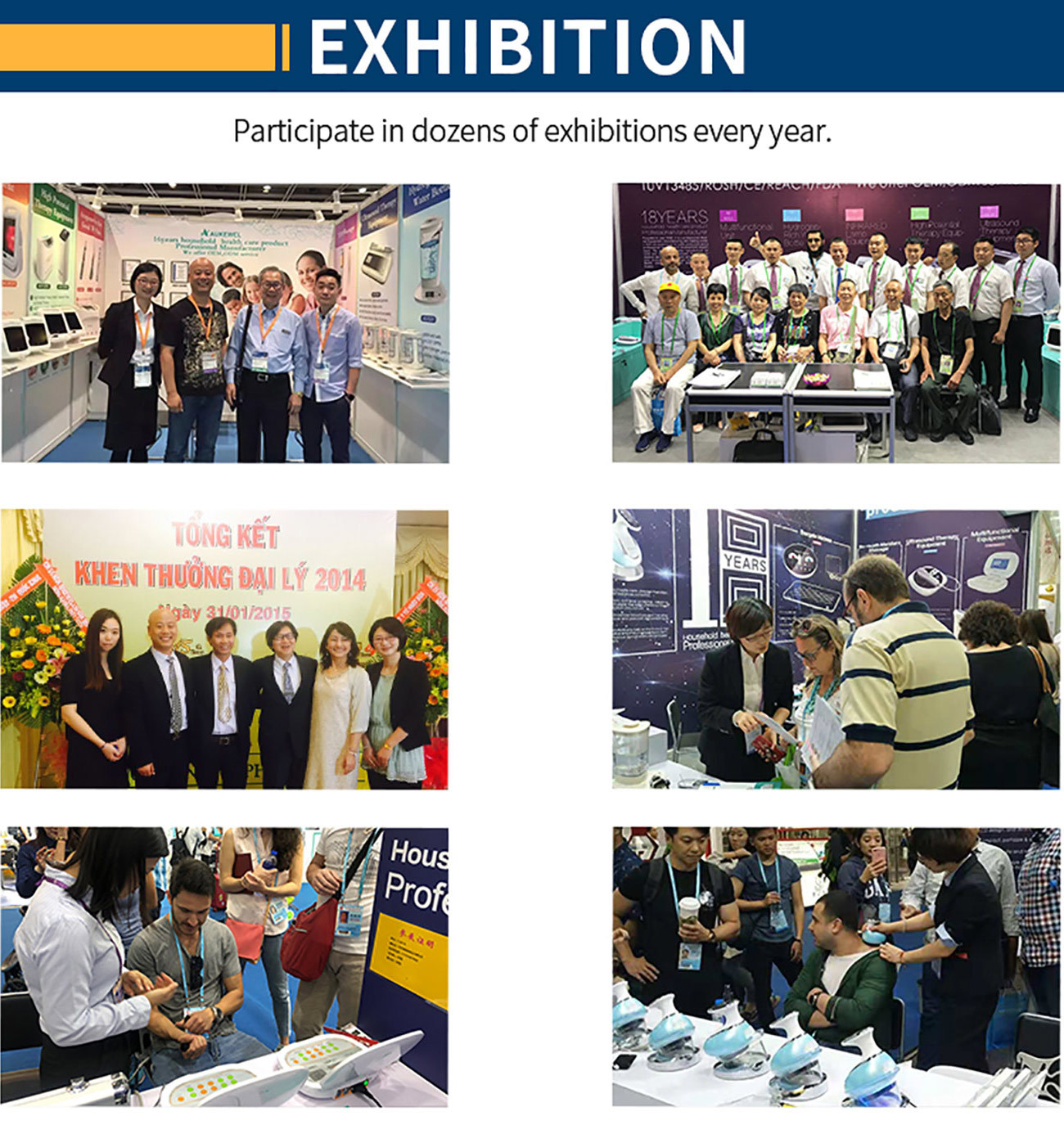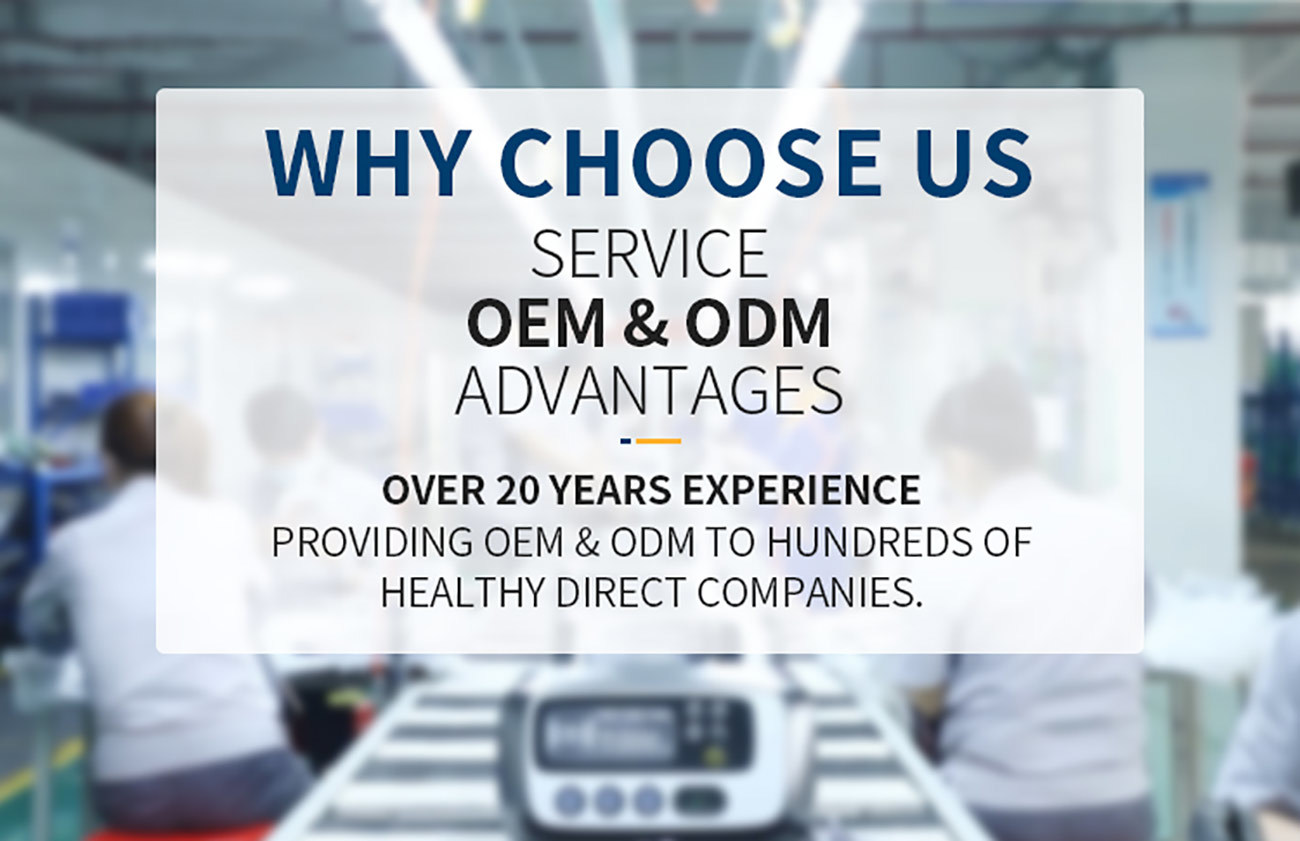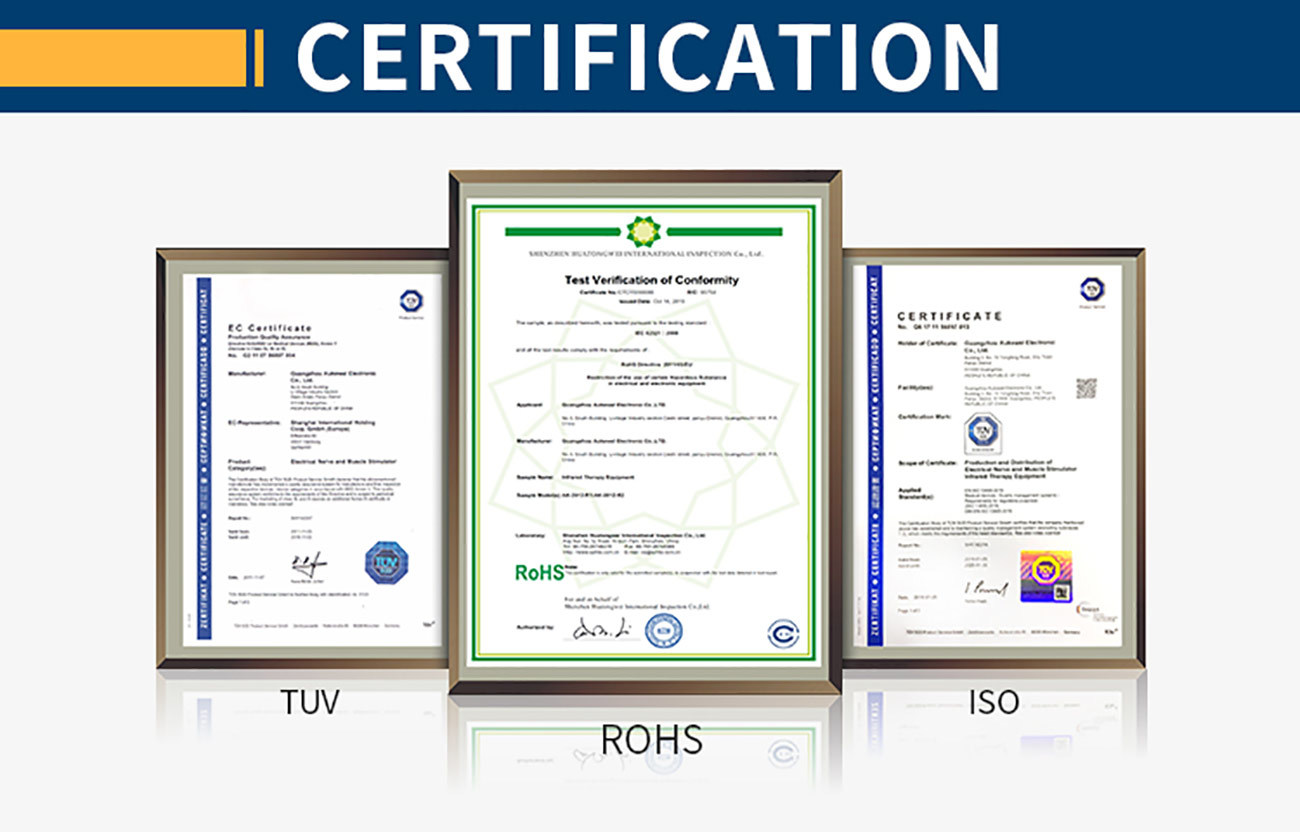 key word:
China portable H2 gas inhalation
portable H2 gas inhalation for house
portable H2 gas inhalation cost
QR code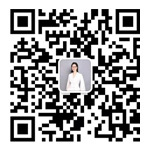 WeChat

Add: No.19, Yongfeng Road, Yongshan village, Shiqi, Panyu District, Guangzhou
