Disinfectant Water Generator
Disinfectant Water Generators are artificially made machines to remove or reduce toxic substances. Overview: Disinfectant Water Generator is a machine that operates through mechanical principles to generate physical or chemical disinfection elements to act on toxic substances and achieve the purpose of disinfection. The development of disinfection machines has been divided into many categories today, and the main points are divided into the functions of disinfection. 1. To kill pathogenic microorganisms
Inquiry
Product Details
Disinfectant Water Generators are artificially made machines to remove or reduce toxic substances.

Overview: Disinfectant Water Generator is a machine that operates through mechanical principles to generate physical or chemical disinfection elements to act on toxic substances and achieve the purpose of disinfection.
The development of disinfection machines has been divided into many categories today, and the main points are divided into the functions of disinfection.
1. To kill pathogenic microorganisms
2. In order to remove heavy metal residues
3. To remove toxic chemicals
Disinfectant Water Generator is used in the fields of production, living and environmental control and is widely used.
E.g:
1. Production fields: farms, food factories, agricultural production fields, etc.
2. Life field: household appliances, daily necessities, food, medical industry, etc.
3. Environmental control: post-disaster environmental control, industrial pollution control, public place environmental control, etc.
key word:
Disinfectant Water Generator
Disinfectant Water Generator company
Disinfectant Water Generator products
QR code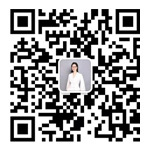 WeChat

Add: No.19, Yongfeng Road, Yongshan village, Shiqi, Panyu District, Guangzhou
