TENS muscle stimulator
AK-D1
Inquiry
Product Details
TENS muscle stimulator AK-D1
Aukewel Low-Frequency is a new generation ofinnovative health care based on developmentsin physicsbionicsandelectro-biology. It combines theories of classical Chinese therapeutic treatments and modern micro electronic technology to produce a personal massage experience for the user. The massage unit simulates six traditional massage techniques of hammering, acupuncture, naprapathy, cupping, scraping and massage. Additionally it supports four major prescription modes: lowering blood pressurebody shapingneckand shoulder and loin and leg.
Aukewel low-Freauency control unit svnthesizes six micro-computer programs imitating the feelings of a real massage into an electronic oulse which then acts in a pain relievina manner on the individual using the massager.

key word:
china TENS muscle stimulator
discount TENS muscle stimulator
QR code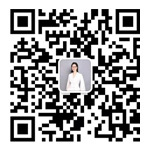 WeChat

Add: No.19, Yongfeng Road, Yongshan village, Shiqi, Panyu District, Guangzhou
