Portable H2-rich water bottle Multifunction Hydrogen water cup
ABS-FQ-05 1 .We make make it 1700ppB in 6 mins and 3000ppb in 12 mins 2.SPE technology , (No Ozone , No Chlorine ) 3.charge time less than 2 hours and use more than 10 time after full charge (Max 15 times ) 4.seven colored light design 5.TDS value not change after 100 time using .
Inquiry
Product Details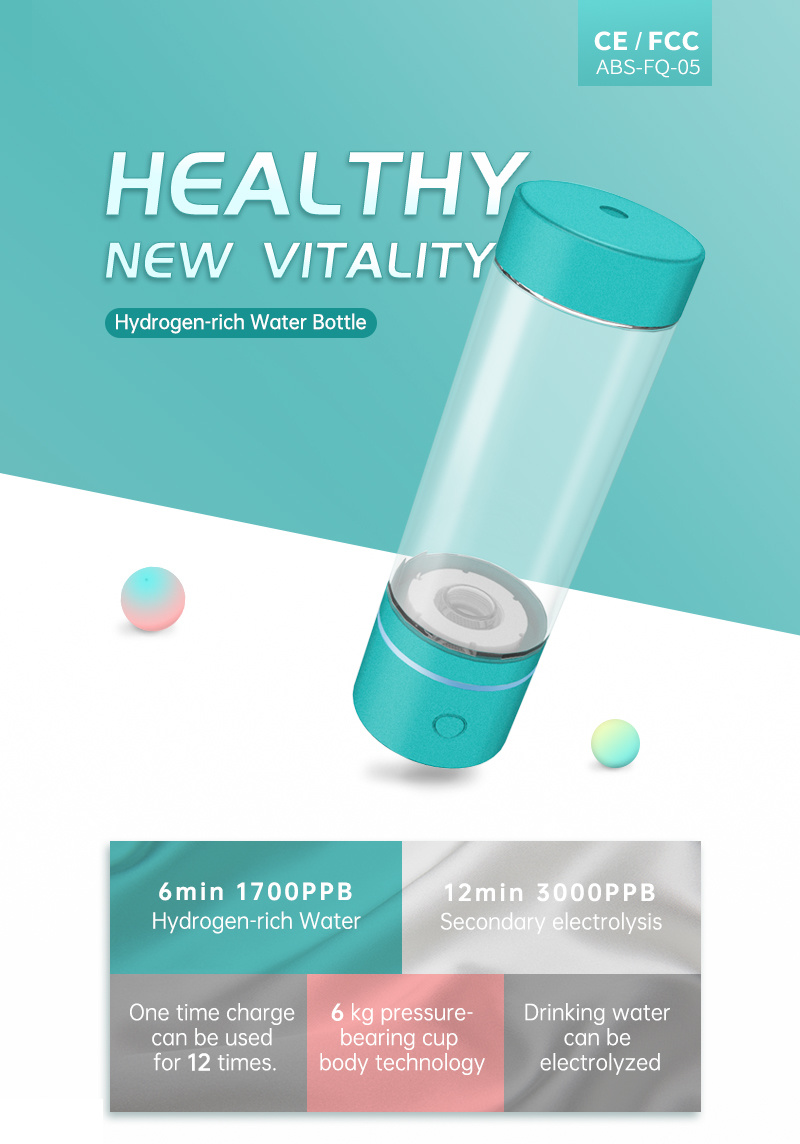 ABS-FQ-05 Hydrogen-rich Water Cup Approved by CE & FCC
Hydrogen Concentration: 1700ppb in 6 mins 3000ppb in 12 mins
One time charge can be used for 12 times. 6kg pressure-bear cup body technology Any water can be electrolyzed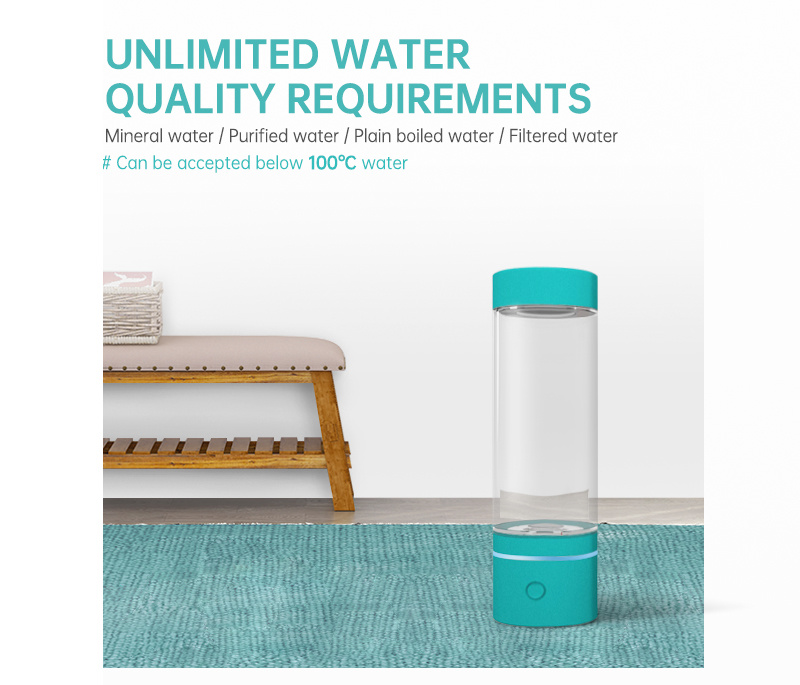 Unlimited Water Quality
Any kind of water can be used
Mineral water / Purified water / Plain boiled water/ Filter water
Can be accepted below 100℃ temperature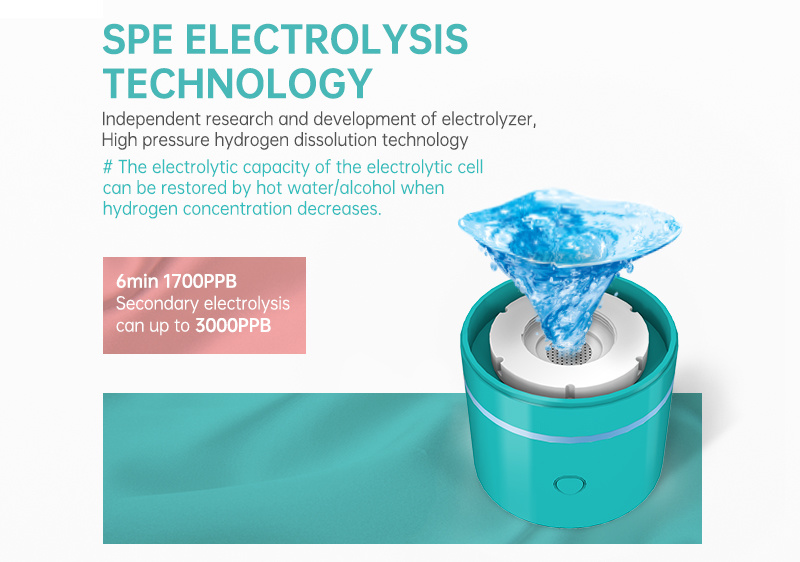 SPE ELECTROLYSIS TECHNOLOGY
6 mins running time to make 1700ppb,
12 mins by 2 running can make 3000ppb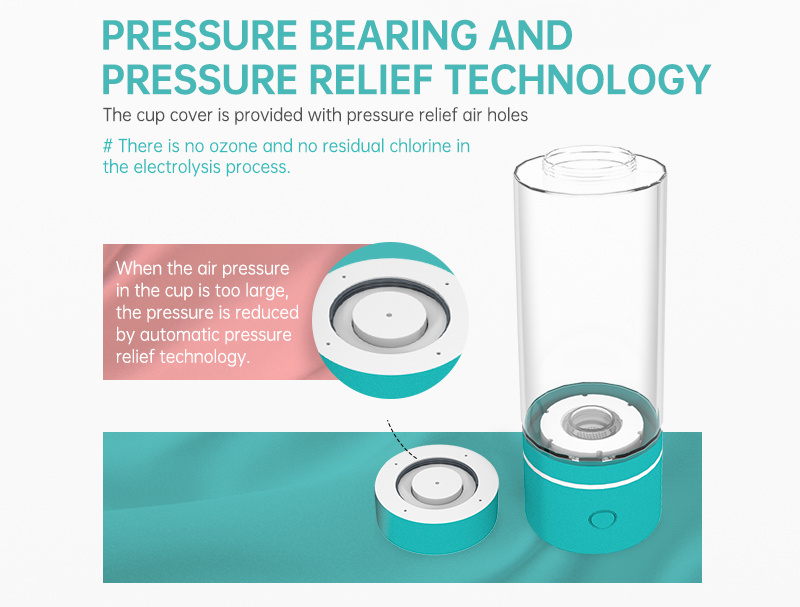 Pressure Bearing and Pressure Relief Technology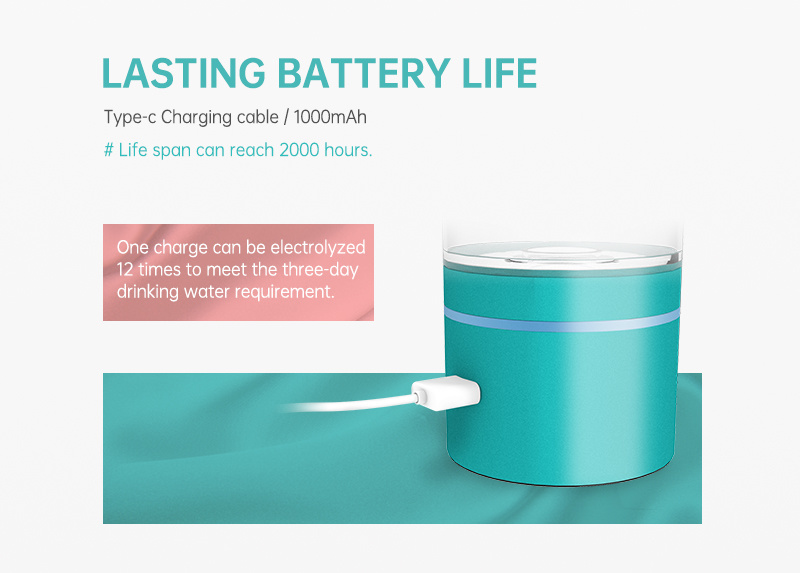 Lasting Battery Life
Type-c Charging Cable / 1000mAh
Life span can reach 2000hours.
One charge can use 12 times.
Food grade PC material with SGS test report.
2 in 1 use.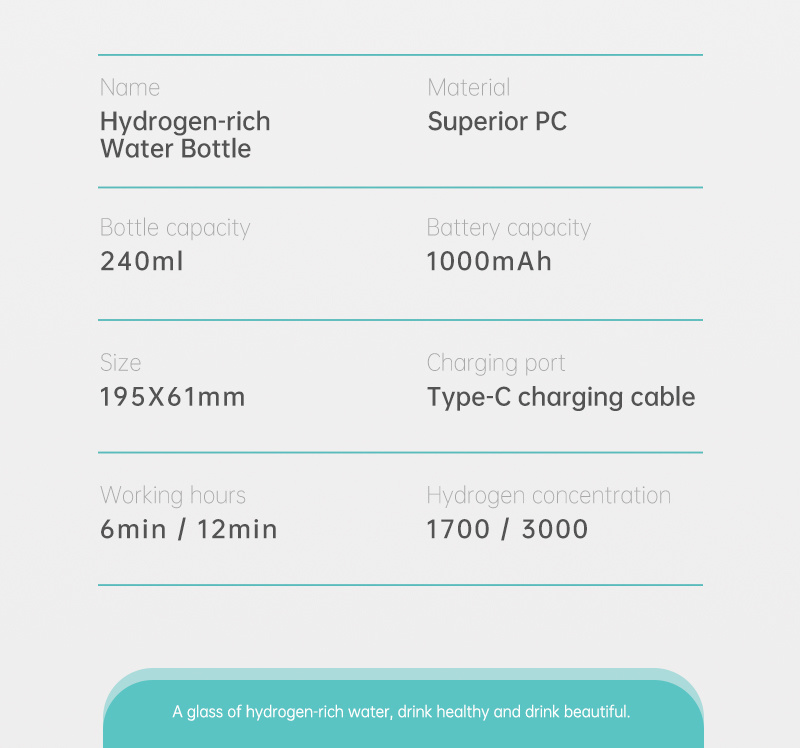 Food grade PC material with SGS test report.
Name: Hydrogen- rich Water Bottle
Model: ABS-FQ-05
Material:PC
Capacity: 240ml
Battery: 1000mAh
Size: 195*61mm
Charging port: Type-C charging cable
Working time: 6 mins / 12 min
Hydrogen Concentration: 1700 /3000ppb
key word:
hydrogen water generator bottle
japan hydrogen water generator
QR code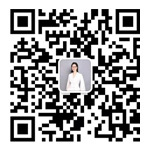 WeChat

Add: No.19, Yongfeng Road, Yongshan village, Shiqi, Panyu District, Guangzhou
