Ultrasound Therapy Machine
AK-CS-03
Inquiry
Product Details
HOME USE PHYSICAL THERAPY 1MHZ ULTRASOUND EQUIPMENT FOR PAIN RELIEF
Ultrasound therapy is natural and green therapy with no side effect, no radiation, non-toxic, etc.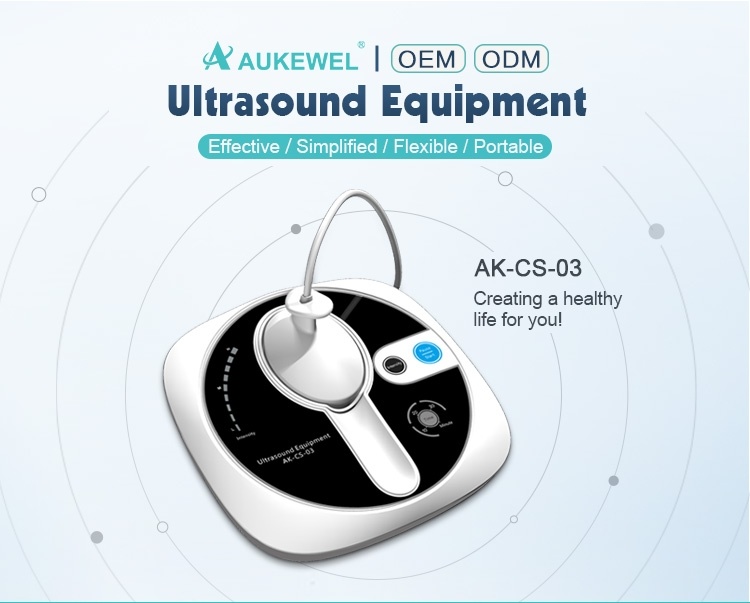 Ultrasound therapy has been widely used for about 80 years. It belongs to the national basic treatment program, which is applied to pain department and rehabilitation and physiotherapy department.

HOW DOES ULTRASOUND WORK?

Ultrasound is applied to the body using the ultrasound probe, an ultrasound gel is used to transmit the ultrasound wave into the surrounding body parts. The ultrasound wave can penetrate to a maximum depth of 7cm and deep heat is produced.
WHAT CAN ULTRASOUND THERAPY BE USED FOR?

RELIEVE BODY PAINS

PRODUCT FEATURE
1.Bigger probe with more comfortable handling, increase the area of contact with the body.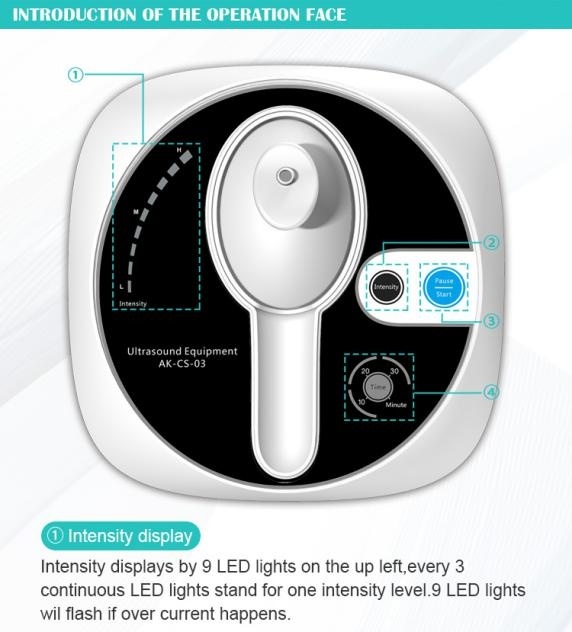 2.Simple, protable and flexible
3.1MHz frequency output, safe and stable.
4.Three degree intensity: Low, Medium, High.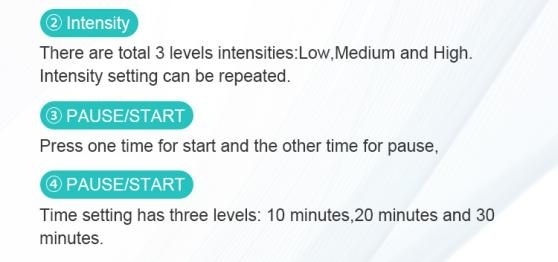 5.Timer: 10-30 minutes
6.Intelligent temperature control, the maximum temperature is 45℃
7.Humanized safety design, anti overheating and anti over-current protection.

PARAMETER
Product Name

Ultrasound equipment

Model

AK-CS-03

Frequency

1MHZ

Rated Voltage and current

AC100-240V

Power

25W

Operating Mode

3 touch buttons

Display Screen

High Brightness Green LED light

Product size

240*240*110mm

Box size

426*122*292mm

Carton size

645*440*605mm

Unit Weight

1.73kg

Package

10pcs/Carton

Intensity

Low, Medium, High
APPLICAPLE PARTS AND EFFICACY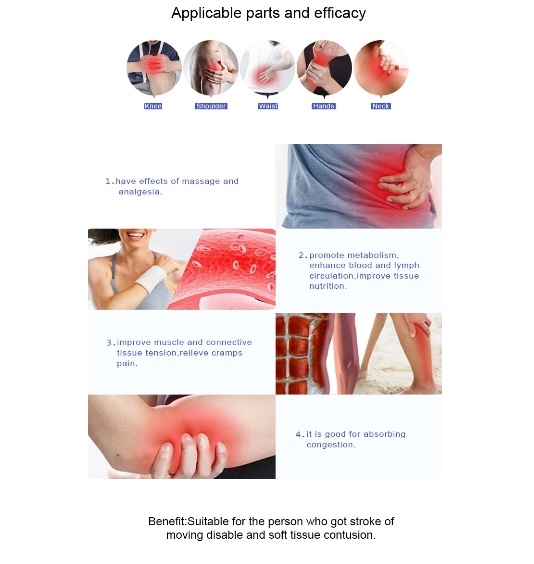 SUITABLE FOR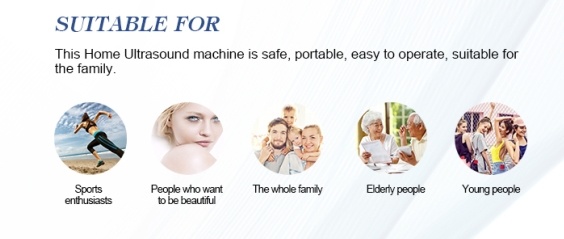 COMPANY PROFILE

About AUKEWEL In 2000, AUKEWEL starts its journey from EMS Tens. Now it has grown to be the leading health care device manufacture in China, Committed to "EFFECTIVE" product for human health is main idea of Design, Manufacture. we produce and sell mainly physical Therapy device and home electronics , focusing on (1) Hydrogen such as hydrogen inhaler, oxygen hydrogen inhaler, hydrogen water bottle, hydrogen water dispenser ,And (2) Wearable Massage such as Shoulder Massage, Foot Massage, Waist Massage(all under R&D) ,Massage Gun. And (3) Sleep Improving Products such as Infrared Mattress,High EMS, And (4) Losing Weight plus improving Sub-health Products such as Body vertical Vibration series, And (5) diabetes therapy , And (6) Pain Relief such as muscle Simulator named TENS , Infrared Lamp , Ultrasound Equipment and Multi Function Electronic Massage and (7)Disinfection liquid maker , total 7 type, 35 models.

We are a High -Tech enterprise with well-developed R&D team and numbers of patents in our products and certificate with ROHS, CE,TUV ISO 13485, ISO9001,FCC, FDA,CMDCAS, Medical CE. We Precipitate the mature physical therepy technology of products such as electrotherapy, magnetic therapy, light therapy, ultrasound, infrared.

Throughout these years, AUKEWEL has been working endlessly to expand our international markets. By the end of 2020, AUKEWEL has completed 50+ real global market. Our innovative design, cutting edge of technology, careful craftsmanship, and responsive service have been greatly recognized by the end users, our dealers and project partners worldwide. If you want to know more details, please send us an inquiry and we will contact you in 1 working days.
MORE DETAIL
MORE DETAIL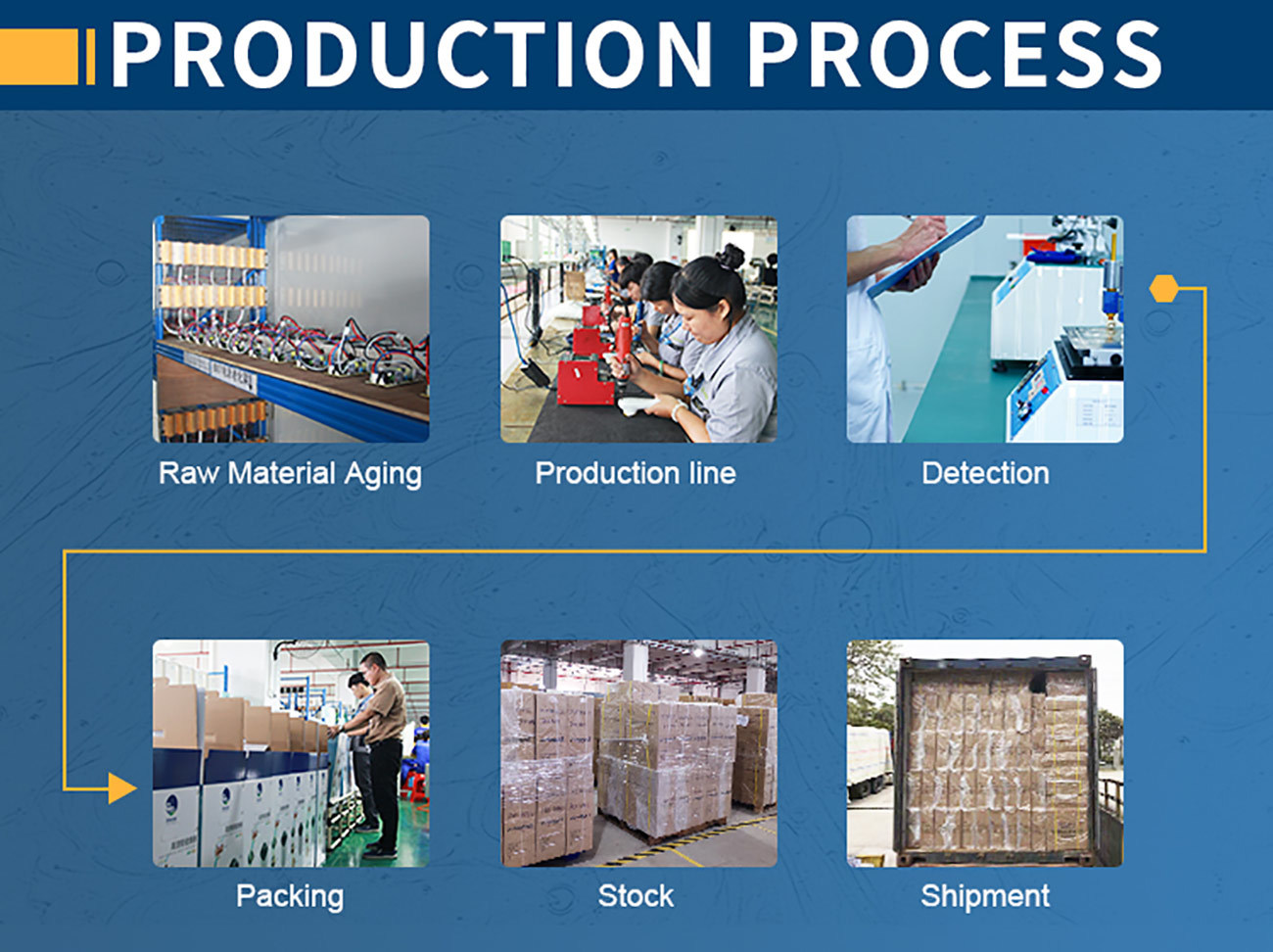 MORE DETAIL(2)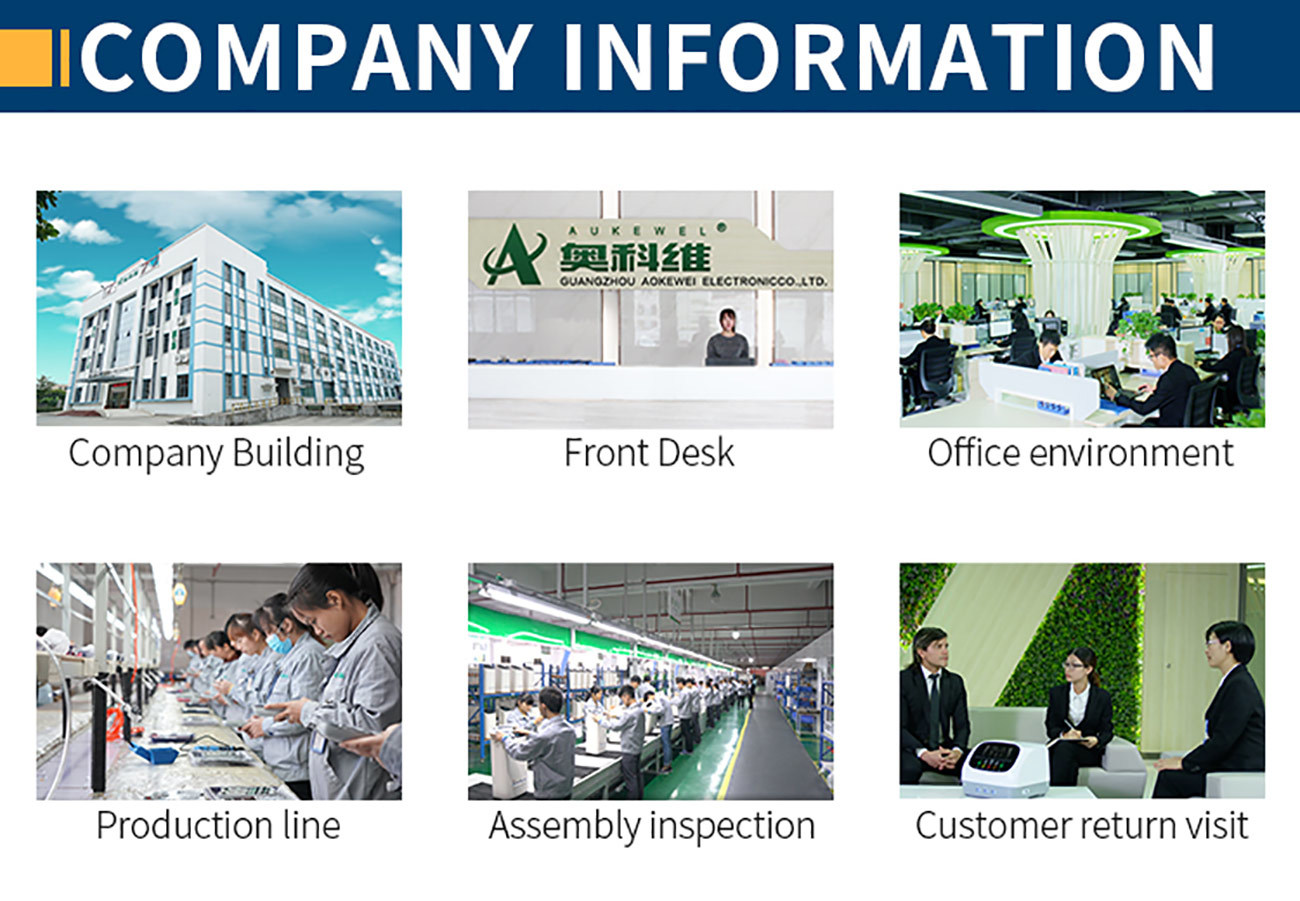 MORE DETAIL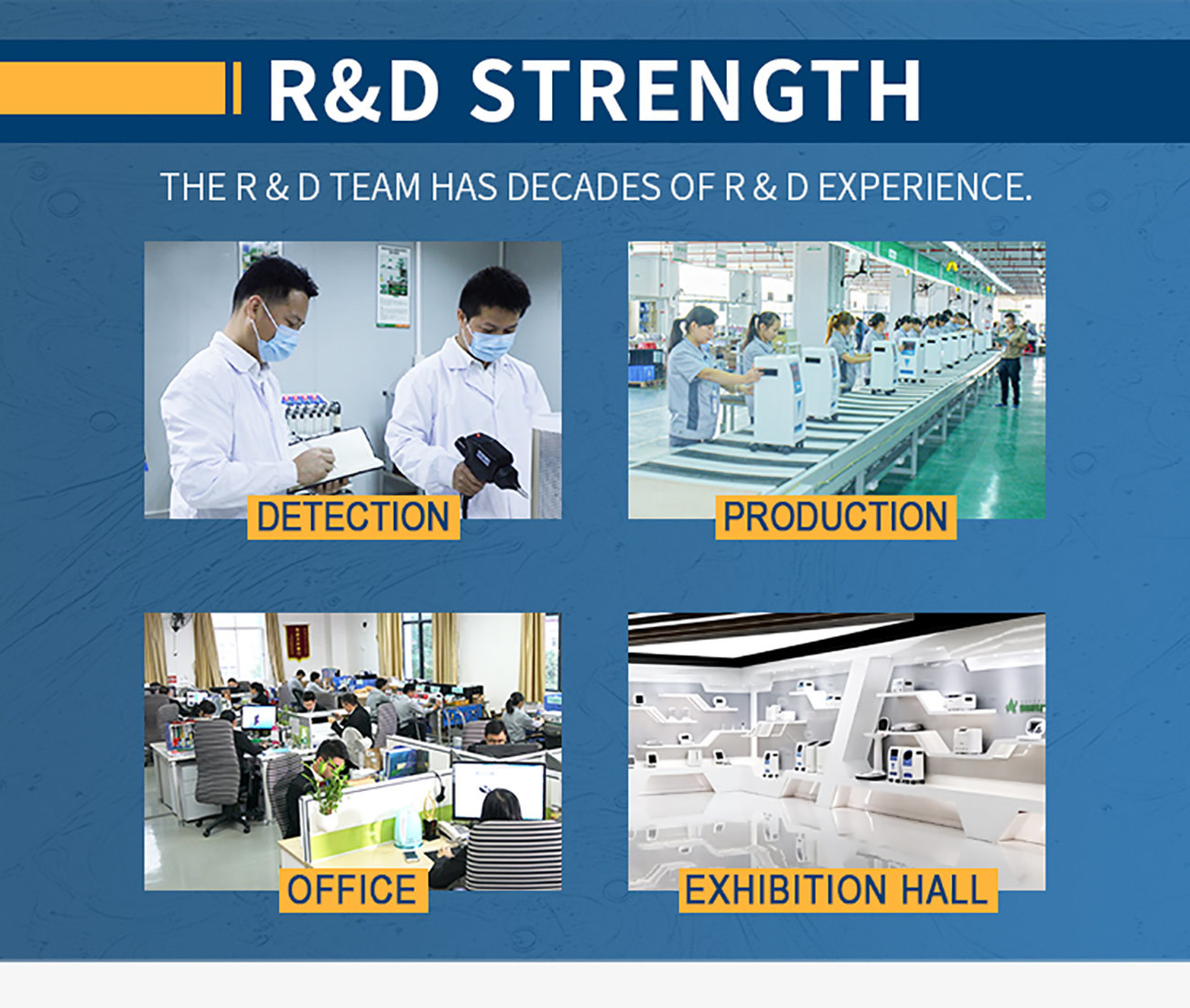 EXHIBITION& FAIR

We attend China import &Export Fair for 40times, 20years since 2000.
We attend International Exhibitions since 2010.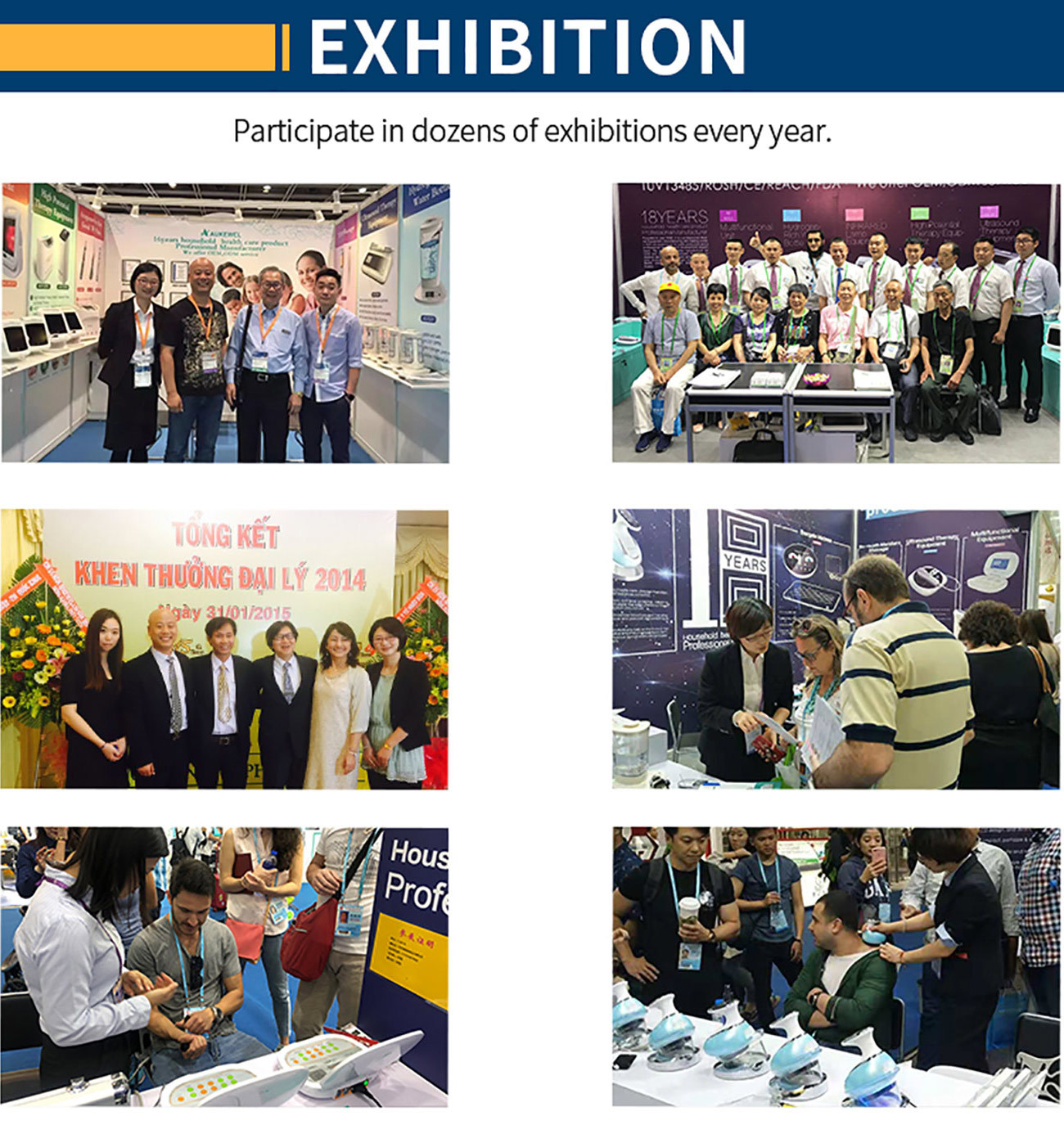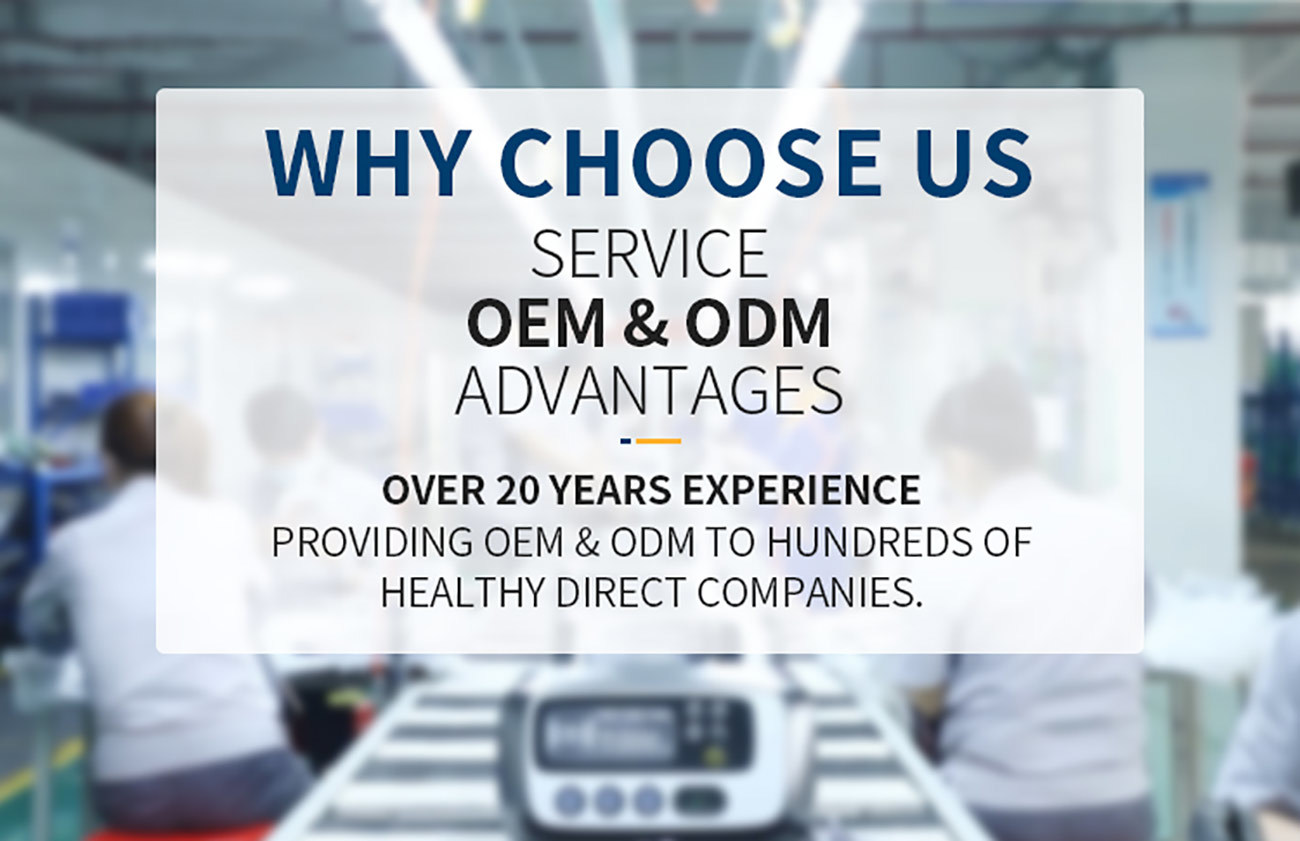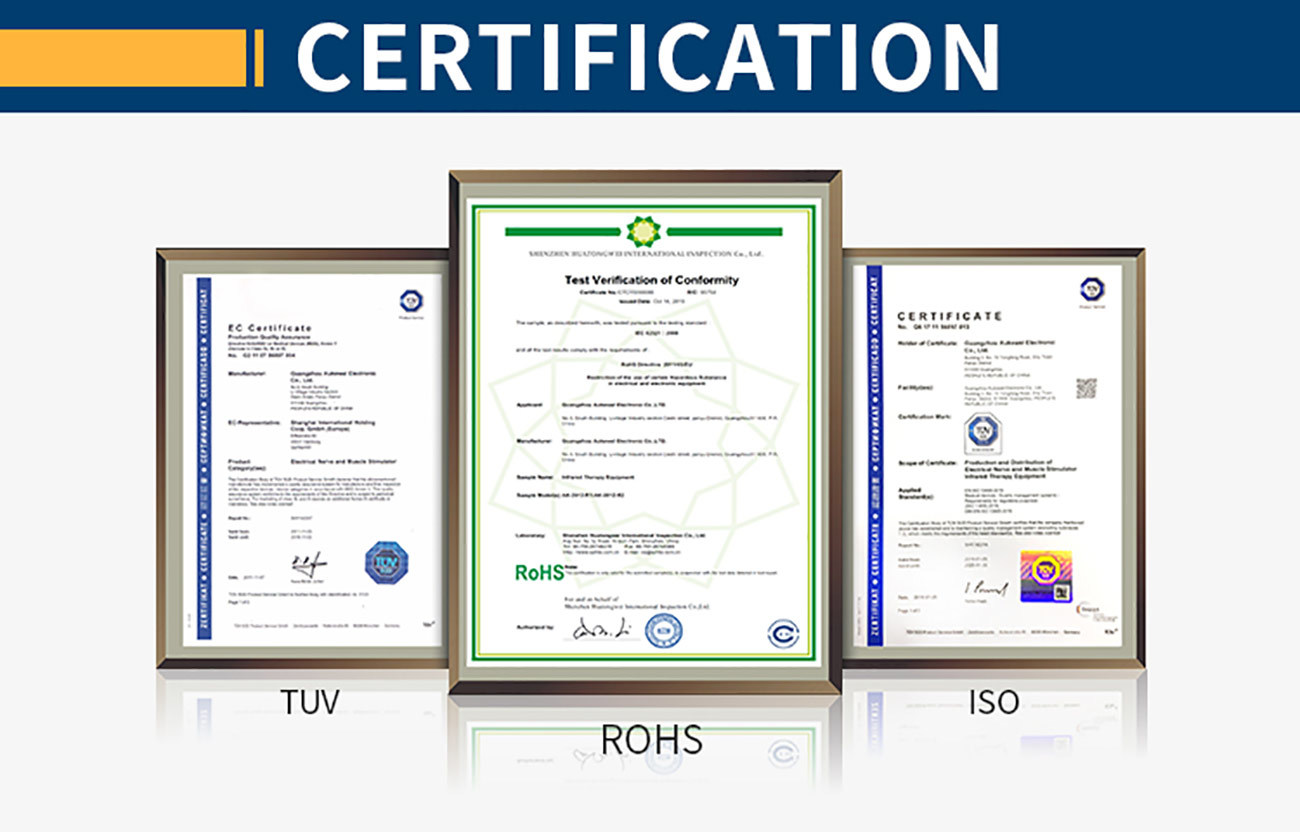 QR code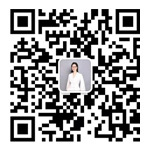 WeChat

Add: No.19, Yongfeng Road, Yongshan village, Shiqi, Panyu District, Guangzhou
