What are the benefits of inhaling hydrogen to the human body?
---
Time of issue: 2022-07-08 14:05:35.321
What are the benefits of inhaling hydrogen to the human body?

Following the gradual discovery of the medical value of gas molecules such as nitric oxide, carbon monoxide, and hydrogen sulfide, the clinical application value of hydrogen has become increasingly prominent. Professor Yang Wei, director of the Department of Cardiovascular Medicine, the Fourth Affiliated Hospital of Harbin Medical University, and his team found in animal experiments that by inhaling hydrogen, it helps to improve cardiac function and is independent of acute myocardial ischemia-reperfusion injury. Protection effect. Related papers were also published in the Swiss journal "Cell Physiology and Biochemistry" and the British journal "Inflammatory Mediators". The new search results confirm that the above-mentioned research content is currently the first report at home and abroad.
According to experts, hydrogen molecules have the largest content in the universe and the smallest molecular weight. They have strong diffusion characteristics and can easily penetrate biological model structures such as organelles or nuclear membranes. Compared with conventional drugs, hydrogen has many potential advantages. For example, it is not easy to react with other gases including volatile anesthetics at therapeutic concentration; it can reach subcellular structures, such as mitochondria, endoplasmic reticulum, and cell nucleus, which are difficult for many drugs to reach; By enhancing the phagocytosis of phagocytes, the innate immunity in the body can be enhanced. Whether in vivo or in vitro, hydrogen molecules can exert antioxidant effects.

With the support of a number of National Natural Science Foundations and Heilongjiang Innovation Funds, Yang Wei, director of the Department of Cardiology, Harbin Medical University Fourth Hospital, and his team members Gao Yunan, Chi Jing, Yang Hongxiao and others, are committed to using hydrogen to protect myocardial cells and improve heart function animals Experiments, with a view to ultimately allowing patients to benefit clinically as soon as possible. Professor Yang's team also published a study in "Inflammatory Mediators" in the United Kingdom. By injecting hydrogen-rich normal saline into the abdominal cavity of rats, it significantly reduced the damage to the heart and liver caused by the common chemotherapy drug doxorubicin. The cytotoxic reaction triggered by the drug relieved organ disorders and ultimately reduced animal mortality. The study also revealed that this protective mechanism is achieved by regulating the process of inflammation and apoptosis.

Another study published in "Cell Physiology and Biochemistry" in Switzerland was to simulate the common clinical myocardial ischemia-reperfusion injury by ligating and releasing the coronary arteries of rats, similar to the recanalization of blood vessels after myocardial infarction in human patients. Then, the animal model was given post-ischemic adaptation, hydrogen inhalation, and post-ischemic adaptation combined with hydrogen inhalation to observe the effect on myocardial cells. The research group adopted transmission electron microscopy, special staining for pathology, immunohistochemistry, and western blotting to regulate the levels of oxidative stress, endoplasmic reticulum stress and autophagy in cardiomyocytes, and found that hydrogen inhalation can effectively protect myocardial deficiency. Acute injury of blood reperfusion.

According to WHO statistics, chronic heart failure has become one of the most common causes of death in the world. Expert evaluation pointed out that Professor Yang's team has reached the international advanced level in hydrogen molecular medicine research, and has provided highly translational clinical ideas for overcoming the problem of heart failure. It is expected that it will be used in future clinical practice with its selective antioxidant and high The advantages of permeability, safety, cleanliness and low cost benefit more heart failure patients.

(Copyright statement: part of the content of this article comes from Sohu Health, the copyright belongs to the original author, if there is any infringement, please contact us to delete!)
QR code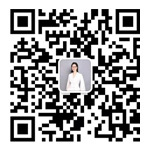 WeChat

Add: No.19, Yongfeng Road, Yongshan village, Shiqi, Panyu District, Guangzhou
