Portable hydrogen breathing machine
ABS-XQ-120C portable H2 gas inhalation ● Portable, small size, and light weight, easy carry that can be used vehicle ● Under pressure design, hydrogen diffuser can produce hydrogen water(1400~1700ppb in 5mins); ● The water tank capacity is 500ml to help heat dissipation, the honeycomb design extends the service life . ● 6 intelligent reminder functions pass to the drop test. ● 2 patents, Certificate (CE, FCC)
Inquiry
Product Details
Portable Lightweight Hydrogen Gas Inhalation Machine Generator - portable H2 gas inhalation by PEM Water Electrolysis Technology for Breathing, Output 120ml/min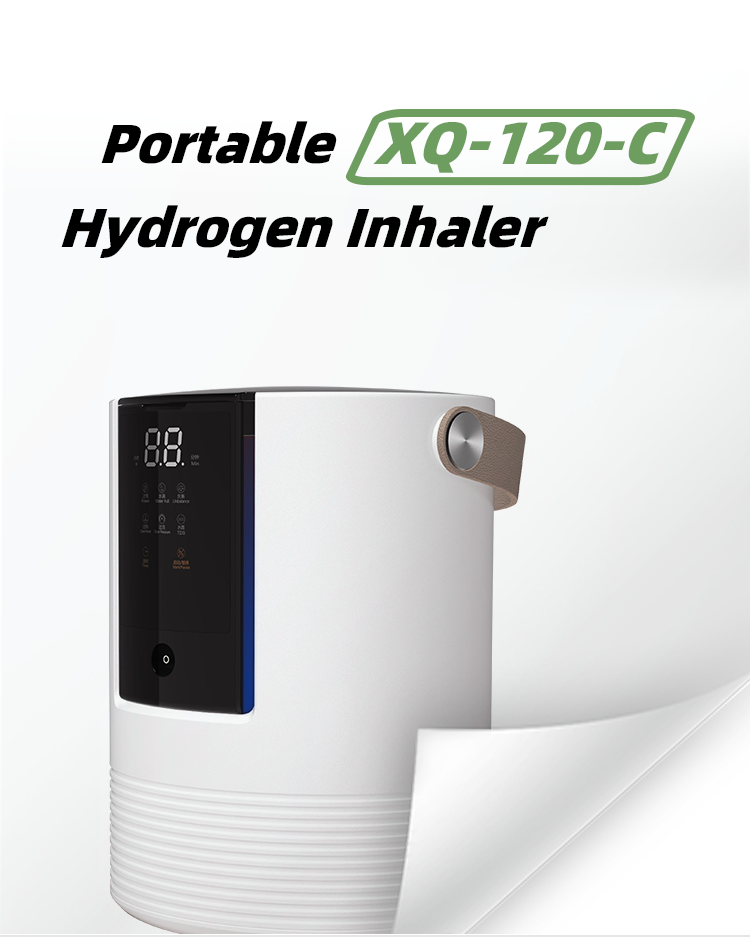 Independent R&D Core Technology
PEM CORE ELECTROLYZER
Hydrogen purity up to 99.996%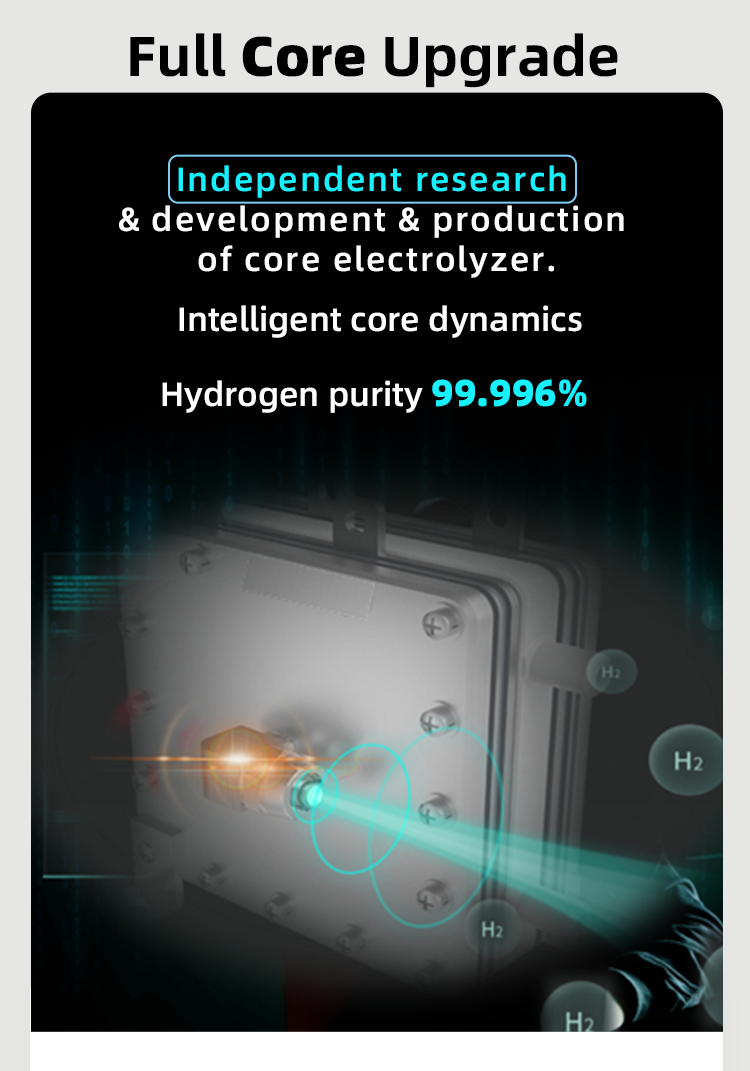 SPE pure water electrolysis hydrogen production technology
● High thermal stability: low operating temperature

● Chemical stability: good corrosion resistance

● Good mechanical properties: long service life

● Good conductivity: high concentration of hydrogen production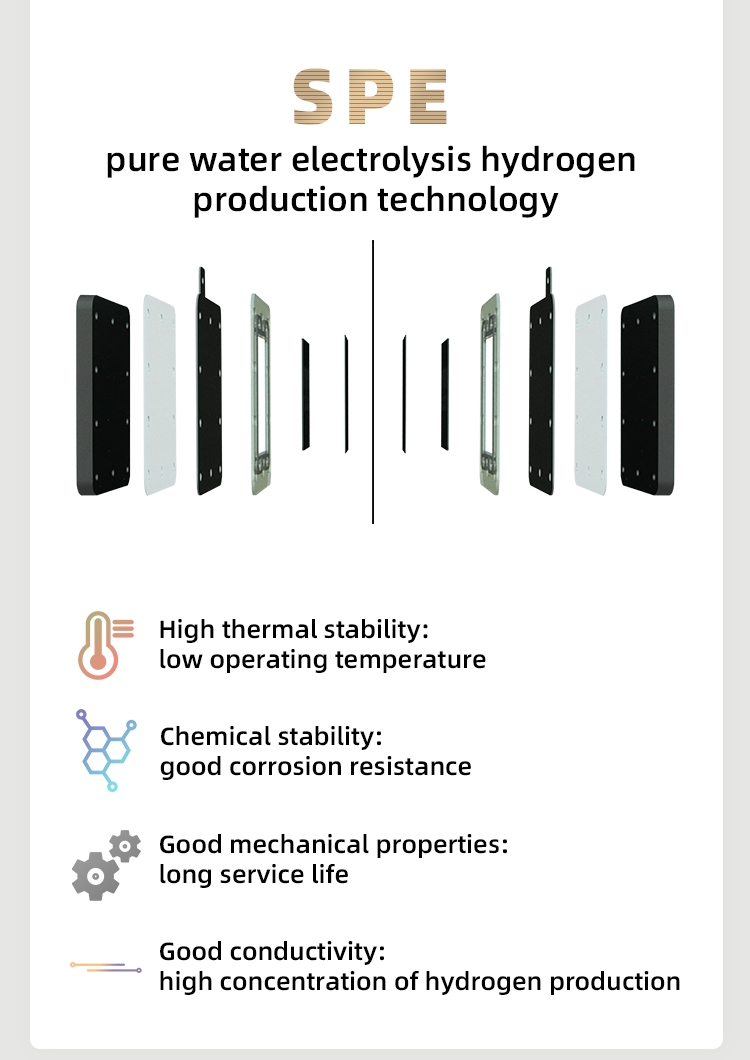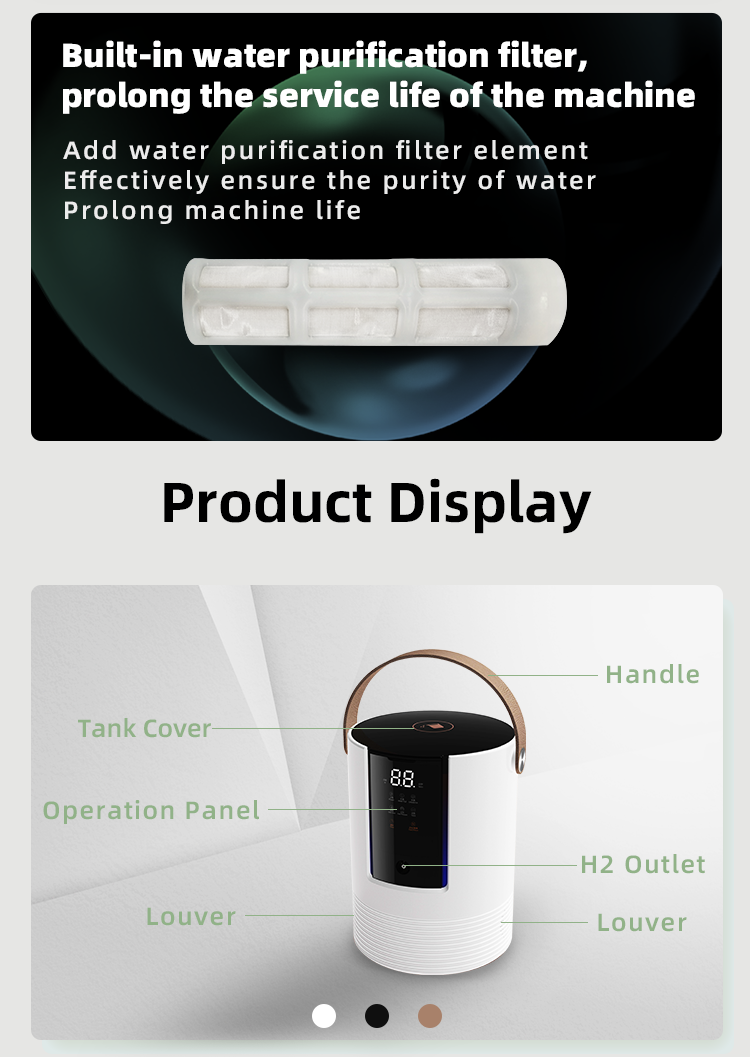 12 CORE ADVANTAGE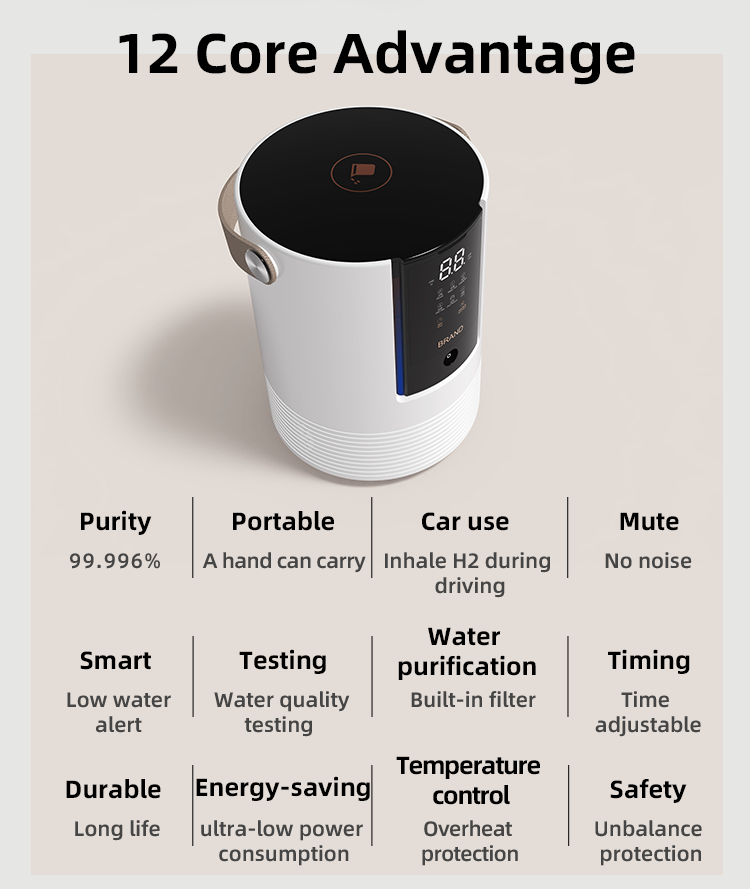 Intelligent Detection Functions
● Low water

● Unbalance

● Overheat

● TDS detection

● Filter

● Timer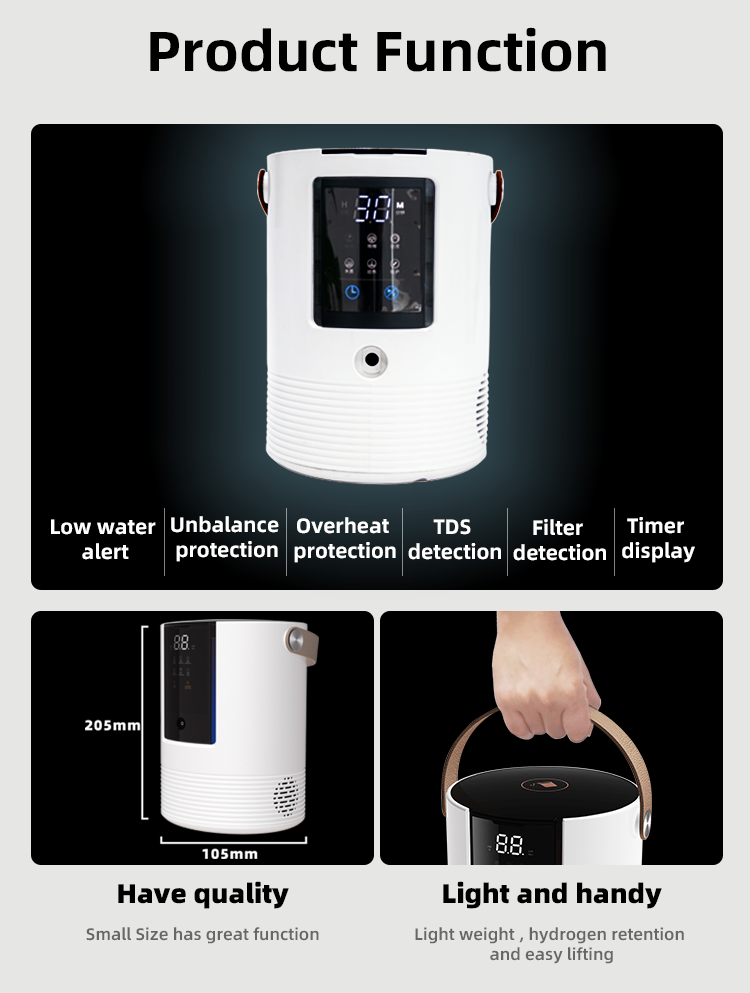 MULTIPLE APPLICATION
● Car Use: enjoy hydrogen heath during driving

● Home Use: for all family

● Office Use

● Sleep Use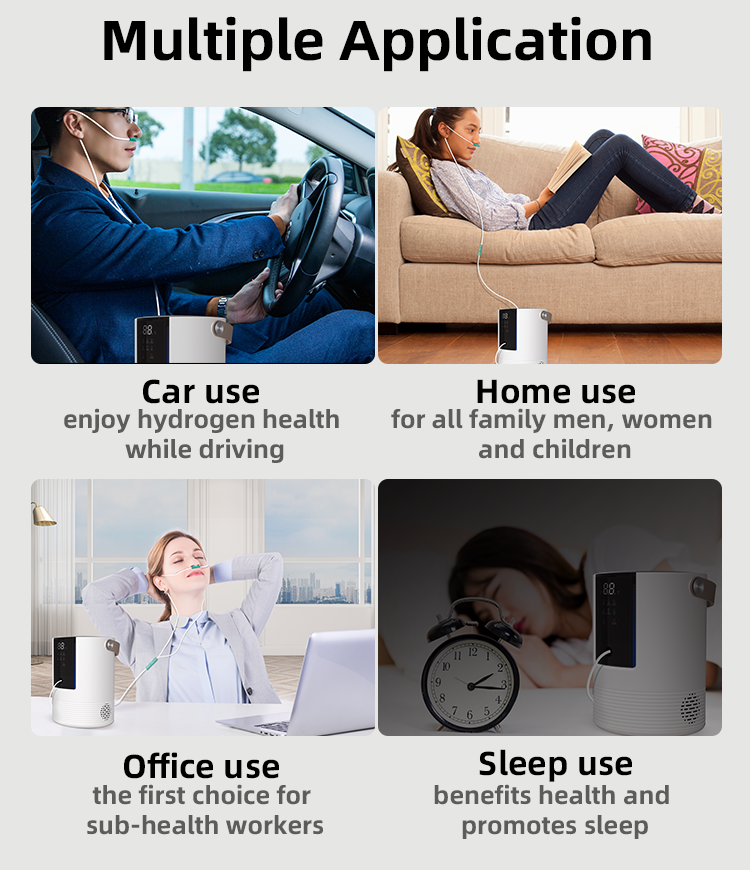 Optional Accessories for Multiple Usage
Hydrogen Diffuser to make hydrogen water

Hydrogen Goggles for eye care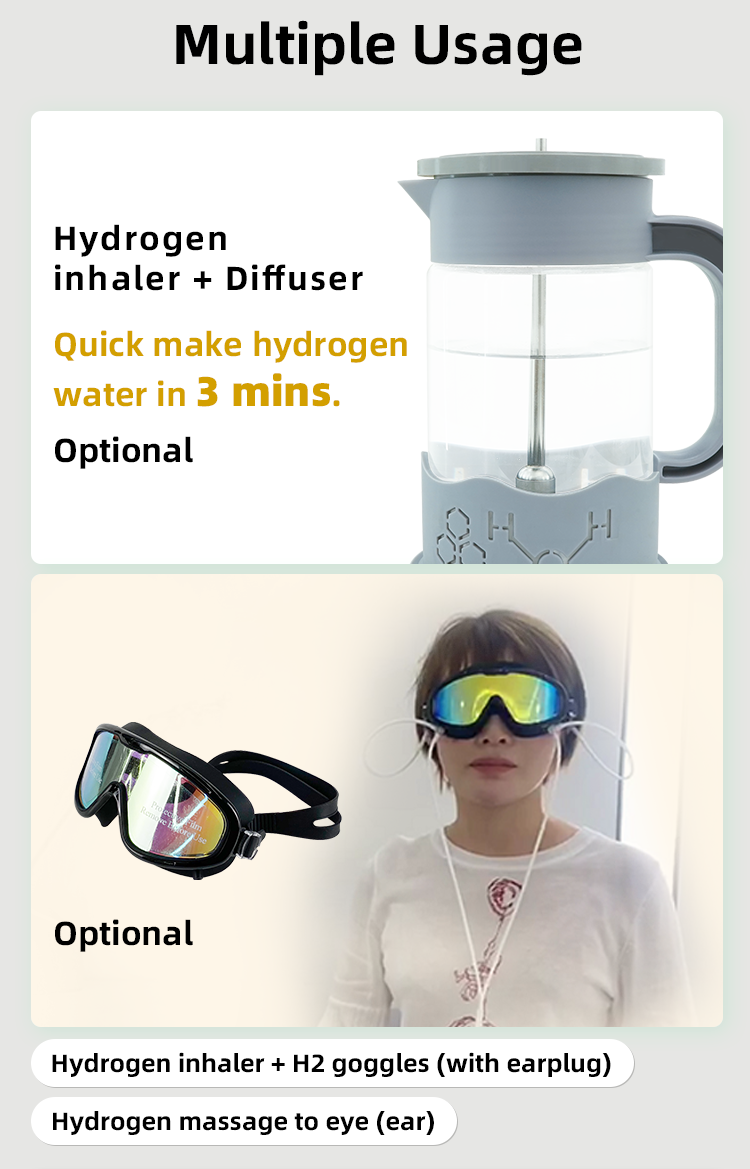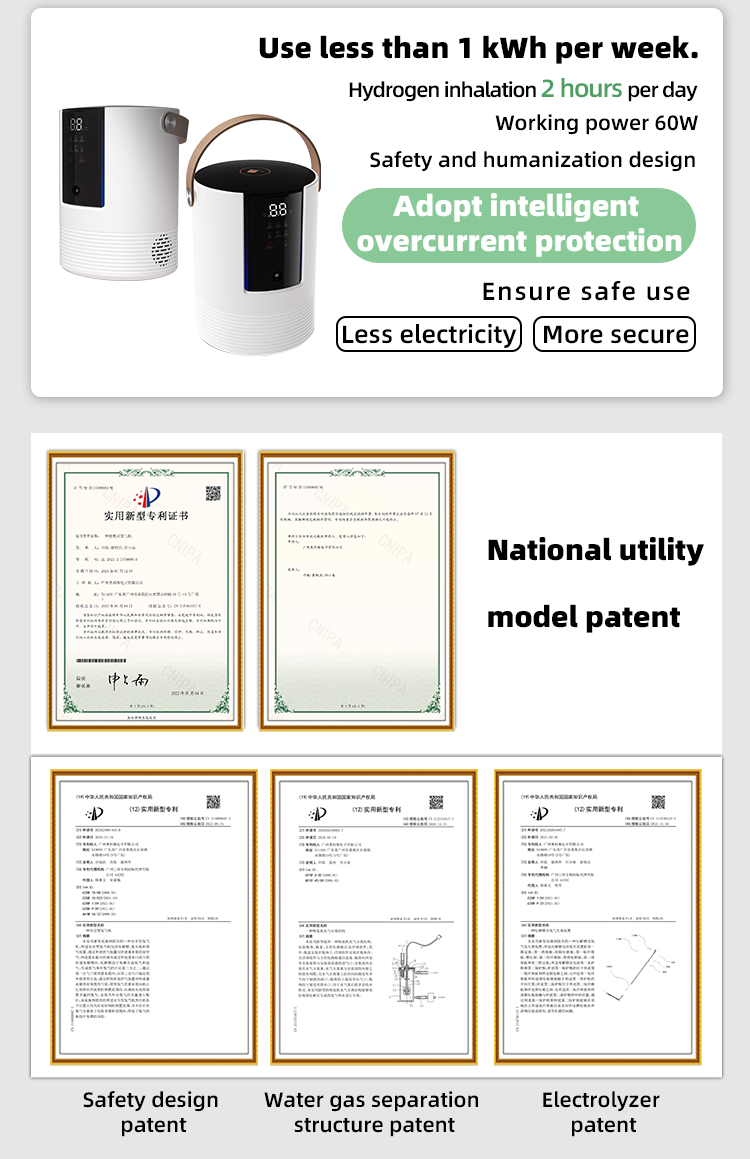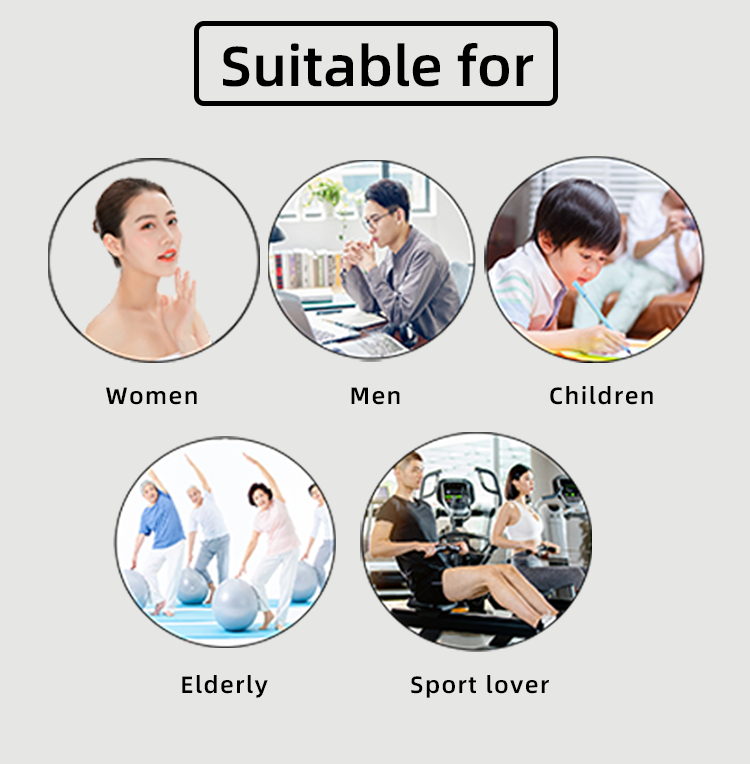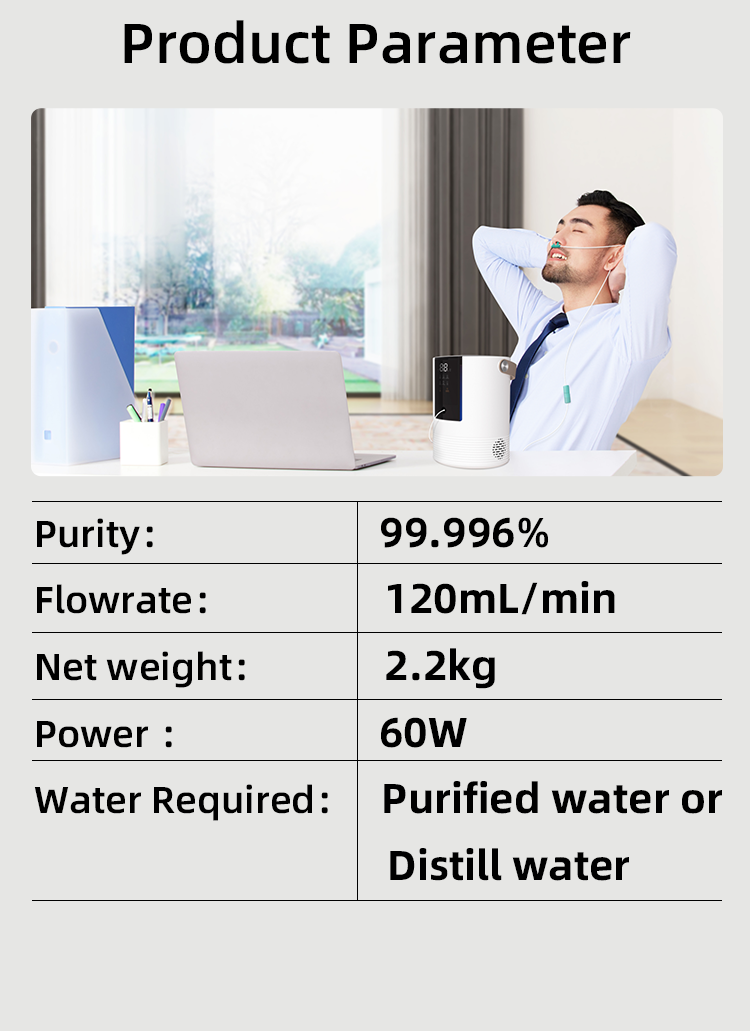 Product Name

Portable Hydrogen Inhaler -

Model Number

XQ-120-C

H2 outlet

1 channel

H2 Output

120 ml/min

H2 purity

99.996%

Timer

30-180 mins

Material

ABS

Product Size

150*150*205mm

Package

4 PCS/Carton

Box Size

206*206*333mm

Net Weight

2.2KG

Carton Size

435*435*355mm

Carton Weight

14KG

Frequency

50/60Hz

Voltage

100-240V
Portable hydrogen breathing machine is a revolutionary product that offers a range of benefits for users. This innovative device allows users to inhale and exhale pure hydrogen gas, which has numerous health benefits. The machine is designed to be portable, lightweight, and easy to use, making it an ideal solution for those who want to improve their overall health and well-being.
Portability: The portable hydrogen breathing machine is compact and easy to transport, making it perfect for use at home or on the go. It can be easily packed into a suitcase or backpack, allowing users to take it with them wherever they go.
Easy to Use: The device is incredibly user-friendly, with simple controls that allow users to adjust the intensity of their breathing sessions. There are no complicated settings or buttons to navigate, making it perfect for people of all ages and skill levels.
Pure Hydrogen Gas Inhalation: The primary benefit of using this machine is the ability to inhale pure hydrogen gas. Hydrogen has been shown to have many health benefits, including improved lung function, increased energy levels, and reduced inflammation. By inhaling pure hydrogen gas, users can experience these benefits firsthand.
Environmentally Friendly: One of the most significant advantages of using the portable hydrogen breathing machine is its environmental friendliness. Unlike traditional air purifiers or humidifiers, the machine produces no harmful chemicals or pollutants, making it a safe and sustainable option for improving indoor air quality.
Application:
The portable hydrogen breathing machine has applications in various industries, including healthcare, fitness, and personal wellness. Healthcare professionals often use the machine to treat respiratory issues, such as asthma and chronic obstructive pulmonary disease (COPD). Fitness enthusiasts use the machine for weight loss and improved athletic performance. Personal wellness enthusiasts use the machine for stress relief and improved overall health and well-being.
In conclusion, the portable hydrogen breathing machine offers numerous benefits for users seeking a natural and effective way to improve their health and well-being. Its ability to provide pure hydrogen gas inhalation, improve circulation
key word:
cheap portable hydrogen breathing machine
portable hydrogen breathing machine prices
portable hydrogen breathing machine in China
QR code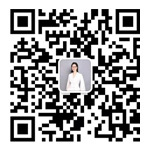 WeChat

Add: No.19, Yongfeng Road, Yongshan village, Shiqi, Panyu District, Guangzhou
