Companies in the pharmaceutical and medical device industries can also apply for national high-tech enterprises!
---
Time of issue: 2022-07-08 14:05:35.575
Medicine and medical equipment. These two industries have great advantages when applying for high-tech enterprises, but there are also very noteworthy points.

1. Advantages of high-tech enterprises applying for pharmaceuticals and medical devices:

1. The education level of personnel in the pharmaceutical industry and medical device industry is not low. Especially for the R&D pharmaceutical industry, there are often situations where all employees have a bachelor's degree or even a master's degree or above.
2. In recent years, as the population has increased, various new diseases have emerged. The development of the pharmaceutical and medical device industries is very good, and there are no big problems in the growth of the company
3. The technology content of products in the pharmaceutical and medical device industries is relatively high, and the sales revenue ratio of their high-tech products must meet the standard.
4. The annual R&D expenditures of enterprises in the pharmaceutical and medical device industries are certainly up to standard.

In this case, what problems will cause the pharmaceutical and medical device industries to fail to pass the identification of high-tech enterprises?

2. Today's news will give you a detailed explanation:

1. Enterprise type: normal pharmaceutical and medical device R&D and production enterprises can apply for high-tech enterprises. But at present, there are more sales and trading companies, and even some companies are sales agencies of health products.
2. Enterprise qualification: The pharmaceutical and medical device industries must obtain a sales license to sell related products. However, for many start-up R&D companies, perhaps the company has strong R&D capabilities and the technology is also the world's top. Before the sales license, only external services can be provided, and no products can be sold. Therefore, the audit data will be affected.
3. Intellectual property rights: Generally speaking, there is no shortage of intellectual property rights in the pharmaceutical and medical device industries. However, in the past two years, the New Deal on Intellectual Property was introduced. The time for patent review in some industries is significantly longer. In the same industry, there has been a state of waiting for the proposal for obtaining the approval of utility model patents in the medical industry for one year.

How to collect relevant information before testing products? I don't know if the relevant materials prepared in the pre-certification period can be handled by a consulting company? How to check the trademark before transferring the registered trademark? These questions are answered here for everyone. If you need to know more professional questions, you can call the online customer service of China Enterprise Testing and Certification Network 13550333441. Provide you with comprehensive information on testing, certification, trademarks, patents, intellectual property rights, copyright laws and regulations, including food testing, third-party testing agencies, network information technology testing, environmental testing, management system certification, service system certification, product certification, copyright Registration, patent application, intellectual property rights, testing laws, certification standards and other information provide a variety of testing, certification, intellectual property, copyright, trademark and patent transfer agents for testing and certification trademark patent practitioners to query laws and regulations and other knowledge.
QR code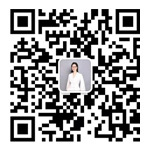 WeChat

Add: No.19, Yongfeng Road, Yongshan village, Shiqi, Panyu District, Guangzhou
